Cooperating Volunteers is an organization which helps in developing areas. We work in 45 projects in 13 different countries. Our goal is to cooperate with local projects either from the educational field, medical field or media field. With our motto, "small actions to change the world" we want to transmit our work. The important work of a volunteer, in a certain place and time. It is the sum of all these individual actions that improves the world, and little by little turns society into humanity. Volunteer programs that ultimately improve the planet and make the world a little more balanced.
WHY CHOOSE COOPERATING VOLUNTEERS?
For years, tourism has been a sector that has experienced great growth, which has allowed the spread of knowledge to a globalized world, making society increasingly aware of and committed to the social, economic and environmental environment that surrounds them. This fact has caused the figure of the volunteer to become popular. Many are those who choose to change a conventional vacation for a solidarity experience that connects them with their most human aspects. In this way, thousands of young people every year come to us together with our organizations, schools, orphanages, hospitals and partner NGOs, with the aim of being volunteers. and carry out cooperative work and live an experience of this type.
We support all these young people, and in general all those people who take the initiative to volunteer, and help other populations that need it most. Thus, in recent years, together with our associations, we have organized thousands of volunteers for all those who want to help safely and responsibly.
Reviews
Write a review for ""
1 Cooperating Volunteers Programs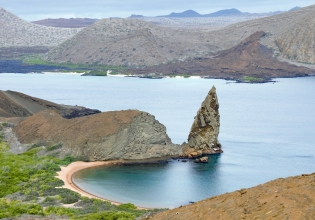 Destinations

Ecuador

Age Range

18 + Years

Project Types:

Teaching English, Environmental Conservation

Operator