Siem Reaper Travel is one of the leading tour operators in Cambodia. The Siem Reaper story began with the idea to design the trip that immersive local experiences and adventure tours in small groups of a maximum of twelve participants, which enable traveler to gain an unforgettable and insightful experience to the most beautiful regions of Asia.
SIEM REAPER was created, named "Siem Reap Insider". The choice of name reflects the travel enthusiasm of the founder – who are also managing directors and passionate about exploring the region and have experienced as a tour guide but also have a pronounced soft spot for foreign cultures and adventure destinations. His conviction: Anyone who gets involved in the active journey that characterizes the Siem Reaper's trips encounters the country and its people in a much more conscious and intensive way – an aspect that is still deeply rooted in the corporate philosophy.
Reviews
Write a review for ""
1 Siem Reaper Programs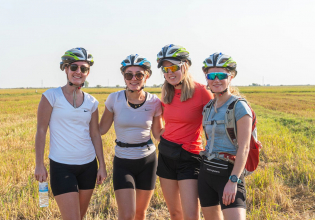 Destinations

Cambodia

Age Range

16 / 60 Years

Travel Styles:

Adventure and Sports Activities, Active and Outdoor, Adventu...

See More

Operator
From
$
685
Duration

5 days