Would you like to travel to Nepal and trek through some of the world's highest mountains? Are you planning to embark on a trek to the Annapurna region, one of the country's most popular treks? Are you in search of a safe company that offers the best Annapurna trekking packages in Nepal?
Trekking in Nepal is a great way to experience Nepalese nature and culture. Nepal, with some of the most beautiful mountain ranges in the world, is the perfect place for outdoor adventure activities that will leave you with treasured memories that will last a lifetime. A trek to the Annapurna region is a must-do activity for all travelers to Nepal, slated as being one of the top activities visitors to the country choose to do. On this once-in-a-lifetime trek, you can explore awe-inspiring natural landscapes within the iconic Himalayas and learn about the unique heritage of the Nepali people.
Yet, a quick search on the internet will reveal that there are thousands of companies in existence that provide Annapurna region trekking packages in Nepal. Not all were created equal as and they'll differ in ratings, company history, trekking options and prices. It makes things confusing. How do you make the right choice?
At TravellersQuest, we don't want see you trekking with a poorly-rated company. We want to see you joining a reputable and safe company that will organize a wonderful Annapurna region trekking experience for you.
So, we did the hard work for you. We spent hundreds of hours researching, and finding the best and safest Annapurna trekking companies in Nepal.
Here we present an unbiased selection of the 10 Best Annapurna trekking companies in Nepal.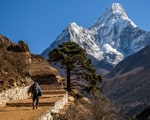 Get Free Quotes, Compare and Save on Your Ultimate Nepal Trekking Experience
Effortlessly connect with multiple Nepal trek providers to find the perfect adventure at the best price.
Table of Contents
Providers
Package
Reviews
Nepal Hiking Team
Annapurna Base Camp Trek – 11 Days
Trip Advisor 1336 reviews
Happy Treks Nepal
Annapurna Base Camp Trek 7-12 days
Trip Advisor 873 reviews
Eastern Light Trek
Annapurna Base Camp Trek – 7-10 days
Trip Advisor 773 reviews
Green Valley Nepal
Treks & Research Hub
Annapurna Base Camp Trek 14 days
Trip Advisor 745 reviews
Nepal Eco Adventure
Annapurna Circuit Trek 18 Days
Trip Advisor 1716 reviews
Nepal Social Treks
Annapurna Sanctuary Trek – 14 days
Trip Advisor 475 reviews
Himalaya Holiday Service
Annapurna Base Camp Trek 12 Days
Trip Advisor 615 reviews
Ethical Trekking Nepal
Ghorepani / Poonhill 8 Days
Trip Advisor 665 reviews
Freedom Adventures
Thorung La Pass With Tilicho Lake 18 Days
Trip Advisor 459 reviews
Nepal Mountain Adventure
Ghorepani Mardi Himal Trek 13 Days
Trip Advisor 493 reviews
Table update August 8, 2023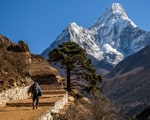 Get Free Quotes, Compare and Save on Your Ultimate Nepal Trekking Experience
Effortlessly connect with multiple Nepal trek providers to find the perfect adventure at the best price.
Nepal Hiking Team
Nepal Hiking Team is a registered and reputable Annapurna trekking agency in Nepal. The company is run by a passionate and hardworking group of people since its founding in 2009. The company is widely regarded as dependable, reliable, and trustworthy and has helped thousands of travelers to live their dreams.
The company has many trip packages – including the trek in the Annapurna region in Nepal – that are carefully designed; taking the customer's time and budget into consideration without compromising on the quality of its services.
Nepal Hiking Team's Popular Annapurna Trekking Packages
Annapurna Panorama trek 10 days
The 10-day-long Annapurna panorama trek is all about exploring the ethnic villages by traversing through the rhododendron forests, enjoying the scenic beauty of the surrounding Nepalese landscapes, and hiking to the famous Poon Hill, a major highlight of the trek. From Poon Hill, the stunning scenes of a golden sunrise amidst the snow-glazed peaks of Annapurna will be a feast for your eyes and embedded in your memory forever.
You will be warmly welcomed by the locals in the Annapurna region and exposed to their unique culture and lifestyle throughout the trip. The trek is moderately difficult, with the possibility of altitude sickness fairly minimal. Considering this, you should definitely be able to fully enjoy trekking through the lush forests and magnificent views of the quaint mountains of the Annapurna region.
Annapurna Base Camp Short Trek-11 days
This particular package which features 11 days for the Annapurna Base Camp Trek is designed for people with time constraints. It is one of the quicker ways of reaching base camp or, as it is also known, the Annapurna Sanctuary. But, although this is a shorter trek package, you will still be able to get enough time to immerse yourself in the beauty that this region is famous for.
You will begin your trek starting from the villages inhabited by the Gurung, Magar, and Thakali people. You'll find yourself walking through the rhododendron and oak forests, lush landscapes, terraced farmland, and alpine vegetation.
Nepal Hiking Team Reviews
NepalHiking Team has received positive ratings for the packages that it offers customers. Almost everyone has praised and thanked the Nepal Hiking team for their exceptional service. Past travelers have strongly recommended Nepal Hiking Team to other travelers willing to go on a trek to the Annapurna region in Nepal.
"Nepal Hiking Team is an agency that I had the pleasure of working with for my Annapurna Base Camp Trek. They have one of the best and most enthusiastic teams I have ever come across.– Veronica Jimenez
Read all reviews of Nepal Hiking Team on TripAdvisor.
Happy Treks Nepal
Udaya Subedi, who goes by the nickname Mr. Happy, is the founder of Happy Treks Nepal. This company is considered to be one of the best trekking companies that organize trekking tours in the Annapurna region of Nepal. Udaya is an independent trekking guide and tour organizer in Pokhara, Nepal, and he has trekked with many people from around the world.
Happy Treks Nepal's Popular Annapurna Trekking Packages
Poon Hill Trek 4-7 days
The Ghorepani Poon Hill trek is one of the most remarkable and popular short-duration treks in the Annapurna Region. It is a perfect trekking destination for nature lovers who have time constraints but don't want to miss out on an opportunity to embrace the spectacular views and vistas of the Himalayas in the Annapurna region.
The main attraction of this trek expedition in the beautiful Annapurna region is the visit to Poon Hill. This place is particularly famous for its spectacular views at sunrise overlooking the whole Himalayan range. In addition, the panoramic views of Annapurna, Dhaulagiri, Manaslu, Machhapuchhre, and other mountains along the world's deepest Kali Gandaki gorge make this place appear almost heavenly.
If your dream is to experience what it feels like to be in an ethereal wonderland, you should definitely embark on the Annapurna Base Camp Trek trip. Beautiful mountains, natural landscapes, lush green fields of endless vegetation and thick forests lure visitors to this place. The joy of being in one of the most serene and beautiful places on earth cannot be described with mere words.
Happy Treks Nepal- Reviews
Happy Treks Nepal's review section is overflowing with positive and overwhelming comments from past travelers who are more than pleased they Happy Treks for which gave them the best Nepal Annapurna region trekking tour. Almost every one of them claims to have had an excellent trekking experience and have thanked the team, who ensured that they received the best and most satisfactory service.
Highlight of the trip was to catch sunrise on Poon Hill. We were not too optimistic since we came during the monsoon season when it's raining everyday and clouds would cover the peaks. But Mr Udaya (Mr Happy) was always hopeful…Hai Sie Kho
You can read all reviews of Happy Treks Nepal on Trip Advisor.
Eastern Light Trek
Eastern Light Trek is a government-certified trekking company founded in 1998 with the aim of helping people live their dream of Nepal touring and trekking in the Annapurna region. They are specialized in trekking, mountaineering, rafting, cycling, canoeing, kayaking, para trek, jungle safari, village tours, religious tours, cultural tours, and a few others. The company is dedicated to bringing you closer to the beauty of nature!
Every guide employed by this company possesses over 20 years of experience. They are trained in mountain rescue, first aid, high altitudes, mountain environments, etc. In short, they are there to make sure you will enjoy a safe and satisfactory experience with their team.
Eastern Light Trek's Popular Annapurna Trek Packages
Round Annapurna Trek-15 days
Round Annapurna Trek, also famously known as the Annapurna Circuit Trek, is regarded as one of the best treks that will deliver everything a passionate trekker would want and need. The company organizes tours that give you ample opportunity to witness the wonderfully mesmerizing scenery of Nepali and experience the challenges and highs of trekking through the country.
The 15-day round Annapurna Trek is moderately difficult, as it requires trekking through periods of extremely high altitude. Therefore, you need to possess good physical fitness and be of sound health in order to embark upon this trip. Also, you might find the circuit tiresome, but moving further along the Annapurna trekking route slowly and steadily is the key to completing a trek successfully.
Mardi Himal Trek -5 to 7days
The Mardi Himal trek is one of the most popular of the moderately difficult treks in the Annapurna Region. It is considered an ideal trek for people with limited time to explore the beauty of Annapurna.
The Mardi Himal Trek journey is also perfect for trekkers who wish to acquire off-the-beaten-path trekking experiences. It is one of the least visited trails in Nepal and you can explore places unknown to many. Similarly, you will also be able to enjoy peace, solitude, and serenity, as this place will not be crowded in comparison to the other trekking routes.
Eastern Light Trek- Reviews
Thanks to a 95% rate of positive reviews from previous clients, Eastern Light Trek has built a reputation of excellence in the market. Most of its clients have appreciated and praised the company's helpful guides who assisted them in having an exceptional trekking trip experience in Annapurna. Also, all the other services that Eastern Light Trek offers have been admired by many.
Just superb all around! Dev, the owner, is such a kind, welcoming and knowledgeable guy. He listened carefully to our thoughts and the three treks that he organized for us (a total of 50 days!) fitted our requirements perfectly… – Caroline A.
Read all reviews of Eastern Light Trek on Trip Advisor.
Green Valley Nepal Treks and Research Hub
Green Valley Nepal is a Trekking Company founded by active hikers who have been involved in the trekking and climbing industry for more than a decade. The company has a team of passionate people who deliver a superior trekking and climbing service to happy trekkers from all around the world. Ultimately, the team's goal is to enjoy what they do while making your trip to Nepal as unforgettable an experience as possible.
Green Valley Nepal's Popular Annapurna Trek Packages
Narphu Valley Kang La Pass Trekking- 16 days
Nar Phu Valley trekking is a unique opportunity to traverse through exotic rock formations, canyons, monasteries, enchanting forests, amazing landscapes, Tibetan inhabitants, and the unique Himalayan culture. Not many travelers have made it to this region, which is why the beauty of this place is reserved for people planning to trek expedition in the Nepal Annapurna Region.
Annapurna Circuit with Tilicho and Ghorepani trek- 20 days
The main attraction of Nepal Annapurna Circuit with Tilicho and Ghorepani Trek is the world's highest lake, Tilicho, and one of the highest passes in the world, Thorung La Pass. Tilicho Lake is situated at an altitude of 4919m, whereas Thorung La Pass is at 5416m.
The trek's trail passes through different communities belonging to diverse ethnic groups and provides panoramic mountain views from the far northern Himalayas to the Tibetan Plateau. Also, Ghorepani is popular for the spectacular view of the sunrise. Tatopani, on the other hand, is famous for its natural hot springs, which are believed to heal multiple diseases and provide utmost relaxation.
Green Valley Nepal Treks and Research Hub- Reviews
The reviews on Trip advisor received by Green Valley Nepal boast a client satisfaction rate of 97%. The company's prompt response to queries, helpful and friendly guides, porters, proper arrangement of accommodation, and overall efforts toward ensuring client's satisfaction has been appreciated by the trekkers who previously embarked on a Nepal trekking trip to Annapurna with Green Valley Nepal.
Great package including airport pick up and drop off, food and selected drinks along with the trek, accommodation, and farewell dinner back in Kathmandu. Highly recommend both the trek as well as the agency to start exploring beautiful Nepal! – Drebmann
Read all reviews of Green Valley Nepal on Trip Advisor.
Nepal Eco Adventure
Nepal Eco Adventure is a trekking and tour operator located in Thamel, Kathmandu, Nepal. Their main objective is to provide the best services to clients and ensure their satisfaction. The company offers a variety of trekking activities, adventure activities, ticket booking, city tours, rafting, jungle safaris, and peak climbing in Nepal, as well as tours to Tibet, India, and Bhutan.
The staff members are experienced and dedicated, with a deep knowledge of trekking and the Himalayas. The manager himself is a trekking guide who accompanies customers on special trekking programs. The company is affiliated with TAAN, Nepal Tourism Board, Rastra Bank Nepal, and Company Registration Center Nepal, ensuring a safe and enjoyable journey for clients.
Nepal Eco Adventure's Popular Annapurna Trek Packages
Nepal Eco Adventure offers an amazing trek on the Annapurna Circuit, where you can enjoy stunning landscapes and learn about local cultures. The trek takes you through snowy mountains, beautiful hills, and a deep valley, leading to the challenging Thorong La Pass. You'll get to experience the traditions of different ethnic groups like Gurung, Thakali, Tamang, Magar, and Brahmin.
Starting from Besisahar, the trek passes through charming villages like Chame, Pisang, and Manang. There are rest stops for acclimatization before heading to Yak Kharka and crossing the Thorong La Pass. The journey continues to Muktinath and Jomsom, offering diverse and breathtaking scenery. You'll also have the opportunity to visit Ghorepani and witness a stunning sunrise from Poon Hill. With Nepal Eco Adventure's expertise, this trek promises an unforgettable and fulfilling adventure.
The Mardi Himal Trek organized by Nepal Eco Adventure is a delightful and short journey to the serene part of the Himalayas. Within just 8 days, you get to witness the awe-inspiring beauty of nature come to life. The trek takes you to the mesmerizing Mardi Himal, situated in the Annapurna region, right below the majestic Mount Machhapuchhre, at an elevation of 5587 meters.
Starting from Pokhara, the trek leads you through charming stone-built villages, picturesque farmlands, and vibrant rhododendron forests. The trail takes you to Pothana and then Forest Camp, where you'll venture through dense forests of oak, maple, and rhododendron. The ascent towards High Camp rewards you with a breathtaking sunset view. The journey continues to Mardi Himal Base Camp, offering a chance to savor the surroundings before returning to High Camp.
Nepal Eco Adventure Reviews
Nepal Hiking Team is a top-rated Annapurna trek operators in Nepal. The company has garnered an array of positive reviews for their outstanding services. The company ha received multiple awards from TripAdvisor.
I would highly recommend this trip, we done the 10 day hike with Keshab. The tour it's self was amazing, we seen some incredible sights, reached base camp which was an incredible feeling and had so much fun along the way. Matty H
Read all reviews of Nepal Eco Adventure on TripAdvisor.
Nepal Social Treks and Expedition

Nepal Social Treks is a most highly rated Annapurna trek operator in Nepal. Since its establishment in 2006, the company has been dedicated to offering well-organized and cost-effective tours in Nepal and neighboring countries like Tibet, India, and Bhutan. With a team of over thirty dedicated and happy individuals and their own fleet of transport, the organization stands out in the competitive travel and tour industry. The company takes pride in the positive feedback from satisfied guests, many of whom are repeat customers.
Nepal Social Treks' Popular Annapurna Trek Packages
Nepal Social Treks presents the captivating Annapurna Sanctuary Trek, a 14-day adventure that promises an unforgettable journey. This journey takes you to the breathtaking Annapurna region, where you'll be surrounded by stunning mountain views and serene landscapes.
The trek is carefully crafted to provide a memorable and immersive experience, allowing you to explore charming villages, lush forests and the Annapurna Base Camp. With the guidance of experienced trek leaders, you'll witness the beauty of the Himalayas and create unforgettable memories on this remarkable trek.
The Ghorepani Poon Hill Trek is a short and rewarding adventure in the Himalayas of Nepal. This teahouse trek takes you through the picturesque Annapurna Sanctuary, where you can experience stunning mountain views, rich Gurung culture, and charming villages. The journey begins with a scenic drive from Kathmandu to Pokhara, followed by a trek through famous villages like Tikhedhunga, Ulleri, and Ghorepani.
The highlight of the trek is Poon Hill, a renowned viewpoint at 3,210 meters, offering breathtaking sunrise and sunset views along with a panoramic display of majestic peaks like Dhaulagiri, Annapurna II, and Machhapuchhare. The trek ensures a comfortable stay with the availability of well-equipped teahouses and lodges offering essential amenities to trekkers.
Nepal Social Trek Reviews
Nepal Social Treks is one of the best Annapurna trek operators in Nepal. The company has received lots of great reviews from their clients. Many people love the exceptional service they provide, ensuring an amazing trekking experience in Nepal's Annapurna Region. Lots of clients have even come back to trek with them again because they always deliver top-quality trips.
Great trip and well organized. Going in June was a little tough with the weather but guide planned it out nicely. Chris w
Read all reviews of Nepal Social Trek on TripAdvisor.
Himalaya Holiday Service
Himalaya Holiday Service is indeed one of the top-rated agencies that offer quality Annapurna trek services. This certified travel company is run by passionate Himalaya culture enthusiasts. With a skilled team and customer-oriented approach, they have become a top player in the market.
They stand out with personalized services, enhanced trip management, fast responsiveness, reasonable pricing, and detailed travel assistance. The dedicated and knowledgeable team ensures a positive impact on the tourism industry and provides excellent experiences for travelers.
Himalayan Holiday Service's Popular Annapurna Trek Packages
The Annapurna Base Camp Trek offered by Himalayan Holiday Service is a moderate nature trek that begins at Phedi, a short drive from Pokhara. The trek takes you to the foot of Mt. Annapurna, offering breathtaking views of one of the world's most magnificent peaks. Along the way, you'll pass through traditional villages of the Gurung, Magar, and Thakali communities, where warm greetings await those who stop for a chat.
The trail leads through dense rhododendron forests, with snowy peaks towering in the background. The return journey is equally captivating, with the trek winding around various ridges towards Ghorepani. At Ghorepani, you can witness a stunning sunrise over the Annapurna and Dhaulagiri Mountains. The scenic beauty of the Himalayas encountered during this trek is truly unforgettable, leaving an indelible mark on your memories.
Himalaya Holiday Service's the Annapurna Base Camp Helicopter Tour is an exciting and thrilling experience. It provides scenic helicopter views of the Annapurna range and rolling green hills. You'll fly above the world's tenth highest peak, Mt. Annapurna, and land smoothly at the beautiful Annapurna Sanctuary and base camp.
The tour offers picturesque and dramatic views of verdant valleys and farm villages. At the base camp, you can enjoy an exceptional panorama of mountains and glaciers from the comfort of a cozy lodge. The tour also includes flying over Pokhara valley and the majestic Machapuchare Himal 'Fish Tail.
Himalayan Holiday Service Reviews
Himalayan Holiday Service has garnered an exceptional and impressive client satisfaction rate based on reviews. The majority of previous travelers who have experienced their Nepal trekking trips to the Annapurna region have praised the overall service provided by Himalayan Holiday Service. Many travelers have expressed their desire to embark on another trekking trip with them, reflecting the company's dedication to delivering a memorable and satisfying adventure in the Himalayas.
First thing first: We highly recommend this company. It was our second trip in south Asia and we were concerned about culture shock. Once we met our guide Paras Mani Amgain at the Kathmandu airport, we forgot all worries. Madhu A
Read all reviews of Himalayan Holiday Service on TripAdvisor
Ethical Trekking Nepal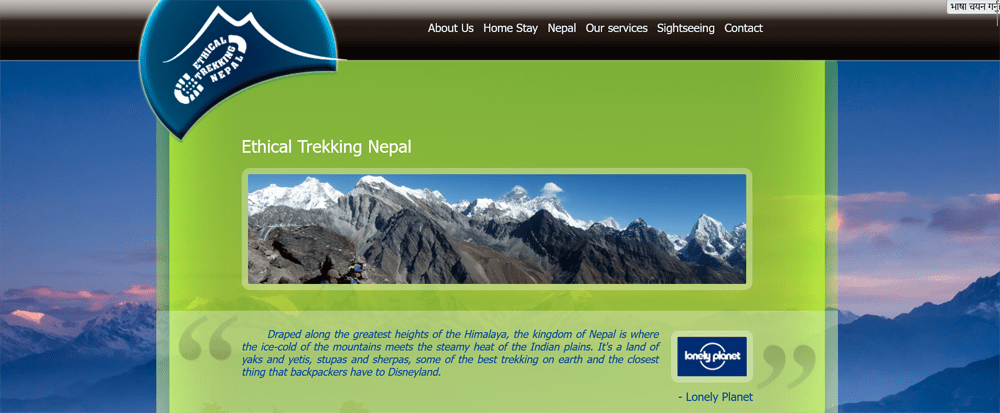 Ethical Trekking Nepal offers an adventure of a lifetime while making a difference in the lives of disadvantaged children. As a small and friendly Nepali agency based in Pokhara, nestled in the Himalayan foothills, they provide tailor-made treks, tours, and sightseeing across Nepal, Tibet, and India. The agency supports the Shangri-La New Dawn Children's Home, providing a loving family for 11 children who have been rescued from difficult circumstances and now have a chance at education and training.
The founder, Krishna Acharya, is highly praised for his warmth, knowledge, and excellent care of travelers. He ensures that guests have a personalized and stress-free experience, designing trips according to their preferences, time, and budget. By choosing Ethical Trekking Nepal, travelers not only get an unforgettable journey but also contribute directly to a noble cause, making their holiday truly meaningful.
Ethical Trekking Nepal's Popular Annapurna Trek Packages
Ghorepani / Poonhill 8 Days
Embark on an unforgettable 8-day Ghorepani / Poonhill trek with Ethical Trekking Nepal. This adventure takes you to the stunning Annapurna region, where you'll experience the magic of Ghorepani and the breathtaking sunrise from Poonhill. As you traverse through rugged trails and quaint villages, immerse yourself in the rich local culture and witness the beauty of rhododendron forests.
The best part is that your journey with Ethical Trekking Nepal makes a difference as 100% of the profits go directly to supporting the Shangri-La New Dawn Children's Home, providing a loving home and education for abandoned children from across Nepal.
Ethical Trekking Nepal's Reviews
Ethical Trekking Nepal is undeniably a top favorite among travelers. The glowing reviews on Trip Advisor speak volumes, with a remarkable 98% of people rating their services as excellent, and the remaining 2% describing them as very good. The exceptional feedback from previous clients who have trekked to the Annapurna region in Nepal with their team attests to the company's reliability and outstanding performance.
This was simply the best tour we could have wished for for our family of five. We did the three-day Gandruk-Poon Hill tour and Krishna arranged everything for us. Hilaray G
Read all reviews of Ethical Trekking Nepal on TripAdvisor.
Freedom Adventures
Established in 2000, Freedom Adventures is a locally based company in Nepal that specializes in mountaineering and adventure sports, promoting sustainable tourism. Their dedicated team of highly trained professionals prioritizes excellent logistical preparation, personalized service, and environmental conservation. They offer thrilling eco-friendly adventures with a focus on safety. As a part of their commitment to sustainability, they have established 'The Eagle's Nest Environment Centre' for community-based projects.
Freedom Adventure's Popular Annapurna Trek Packages
This specially designed route takes you to some of the most amazing places on earth, including Lake Tilicho and Tilicho pass. This adventure is perfect for fit and adventurous trekkers who seek the best of high mountain scenery.
The Tilicho trek combines Tilicho Lake and Thorung La pass trekking. Though trekking in Tilicho Base Camp is considered best during autumn and spring, Freedom Adventure Treks arranges treks throughout the year as per trekkers' demands.
The Nar Phu Valley Trekking is an extraordinary journey that takes you to one of Nepal's most remote and unexplored regions. This rugged and wild trek leads to the enchanting and exotic Nar Phu Valley, situated north of Annapurna. Throughout the adventure, you'll encounter high peaks, glaciers, narrow canyons, lush forests and the fascinating cultures of the Himalayan region.
Starting from Jagat, the trek initially follows the famous Annapurna Circuit trail, but later diverts to the off-the-beaten-path leading to Nar Phu Valley in the north of Manang. Passing the majestic Kang La pass, you'll be rewarded with panoramic views of the Annapurna massifs.
Freedom Adventures Reviews
Freedom Adventures has established itself as one of the top trekking companies in Nepal, backed by a multitude of positive reviews. With an impressive 98% rating of Excellency, previous trekkers have shared their satisfaction and praise for the company's exceptional services.
A trip I will not soon forget, let me list the ways: trekking amidst the in-your-face magnificence of the Himalayas with a (mostly) great bunch of guys and gals; pushing my limits as a hiker…Ben Murray
Read all reviews of Freedom Adventures on TripAdvisor.
Nepal Mountain Adventure

Nepal Mountain Adventure is a dedicated trekking and adventure company in Nepal, established in 2020. Their team of professionals is passionate about exploring the outdoors and providing exceptional service to clients. The company emphasizes responsible travel practices, supporting local communities and preserving natural and cultural heritage.
Located in Thamel, Kathmandu Nepal, Nepal Mountain Adventure is a premier trekking and adventure company in Nepal. Their team of dedicated professionals offers personalized experiences, crafting tailor-made tour packages to suit clients' interests and requirements. The company provides a wide range of activities, including trekking, tours, peak climbing, and jungle safaris, all executed with a dedication to safety and customer satisfaction.
Nepal Mountain Adventure's Popular Annapurna Trek Packages
The Ghorepani Mardi Himal Trek is an enchanting adventure through the stunning landscapes of the Mardi Himal region in Nepal. This trek, also called the Mardi Himal Trek, is a favorite among nature lovers and thrill-seekers, offering a perfect mix of natural beauty, culture, and excitement.
Starting from Ghorepani village, known for its panoramic views and warm hospitality, the trek takes you through lush rhododendron forests, charming villages, and picturesque terraced fields. Along the way, you'll be treated to breathtaking vistas of the Annapurna and Dhaulagiri mountain ranges.
A major highlight of the trek is the famous Poon Hill, where you can witness a mesmerizing sunrise over the Himalayas, casting a golden glow on the peaks. The Ghorepani Mardi Himal Trek promises an unforgettable journey filled with incredible moments and unforgettable memories.
The Panchase trek in Nepal is a hidden gem often overlooked by hikers in favor of more popular trails. However, this trek offers stunning scenery and mountain peak views, making it a perfect alternative for those seeking a unique and affordable trek. The journey covers many beautiful places and stands out for its enticing sightseeing and natural beauty.
The 8-day trip begins in Kathmandu and takes you through the picturesque Pokhara valley before ascending Panchase hill and its surrounding areas. Suitable for people of most ages and moderate fitness levels, the Panchase trek promises an unforgettable and classic trekking experience.
Nepal Mountain Adventure Reviews
Nepal Mountain Adventure has earned a remarkable reputation in the market, thanks to a 95% rate of positive reviews from its previous clients. The company's excellence is well-appreciated by most of its customers, who have praised the helpful guides for providing exceptional trekking experiences in the Annapurna region.
We had an amazing time doing the 5 day Mardi Himal trek. We went off season but that was no problem at all…we had the trail pretty much to ourselves most of the time… Jamesd2779
Read all reviews of Nepal Mountain Adventure on TripAdvisor.
Honorable Mentions
Gokyo Treks and Expedition
Gokyo Treks and Expedition is a government-registered trek tour operator trusted by thousands of clients worldwide. With over seventeen years of experience in the travel industry, this agency has led the way in creating and offering the very best trekking experiences throughout Nepal to people from around the globe. The company values the investment of your hard-earned money when visiting an unfamiliar country and ensures that if you choose them, there will be no risks involved.
Annapurna Trekking Package
Annapurna Base Camp Short Trek-9 Days
Annapurna Base Camp Short Trek is a package designed for travelers who do not have enough time to trek along the most demanding trails of the Annapurna region. This short trek offers the most exquisite scenery of the snow-capped mountains and provides a fascinating insight into the life of local inhabitants. You will also get to immerse yourself in the spellbinding beauty of the surroundings, enhanced by the abundance of rhododendron, oak trees, and lush landscapes.
Gokyo Treks and Expedition Reviews
Gokyo Treks & Expedition won a certificate of excellence from the world's largest trusted travel site, Trip Advisor, in 2015, 2016, and 2017. The reward is the result of their team's constant hard work in delivering the best to their clients. All the reviews on the company's site are positive with people praising their overall services. Read all reviews of Gokyo Treks and Expedition on Tripadvisor.
Nepal Trekking Experts Pvt. Ltd.
Nepal Trekking Experts is one of the best companies that provide top Annapurna trekking packages to Nepal and help passionate adventure enthusiasts explore the cultural and natural treasures of Nepal. They are specialized in offering different activities such as mountaineering, trekking, hiking, wilderness expedition, rafting, bungee, jungle safari, research tours, volunteering tours, etc.
Annapurna Trekking Packages
Ghorepani Trek – 11 days
The Ghorepani Poon Hill trek is considered the best short trek in Nepal by avid trekkers. It allows you to trek for a week in the foothills of the Annapurna mountain range and experience the mesmerizing views of the majestic Himalayas. You get to do this before making it to the top of Poon Hill (3210m), one of Nepal's most popular hills that offers a one-of-a-kind and most memorable viewpoint.
Nepal Trekking Experts Reviews
In regards to all of the positive reviews received by Nepal Trekking Experts, it is clearly one of the best trekking companies in Nepal. The reviews of Nepal Trekking Experts boast 98% of Excellency and previous trekkers have a lot of good things to say about the company's services.
Mountain Monarch
Mountain Monarch Adventure is a local company registered in Nepal with its own distinguished reputation. It is a respectable company that has made a name for itself thanks to its numerous adventure holiday packages and other travel and tour ventures. Mountain Monarch stands out from thousands of other trekking companies in terms of reliability and authenticity.
Annapurna Trekking Packages
Annapurna Sanctuary Trek – 15 Days
Annapurna Sanctuary is one of the finest and best tea house treks in the Annapurna region. This trek takes you to the tremendous high mountain amphitheater known as Annapurna Base Camp. The route of this trek passes through different climatic conditions, from sub-tropical to alpine.
Annapurna Circuit Trek – 17 Day
Annapurna circuit trek Nepal exists in the Himalayas. You can witness for yourself the fascinating ethnic groups with diverse languages, cultures, religions, and traditions. The authentic views of some of the picturesque peaks, including the Annapurna and Dhaulagiri ranges, are simply magical and will leave lasting impressions forever.
Mountain Monarch Reviews
Mountain Monarch is considered the best company to go on an adventurous trekking trip to Annapurna with. It has been enlisted by Lonely Planet on its travel book for Nepal as a recommended organizer of outdoor adventure activities for standard treks and peak climbing in Nepal since 2006. You can check out reviews of Mountain Monarch on Trip Advisor.
Annapurna Base Camp and Annapurna Circuit Trekking Guide
If you are planning or already decided to trek in the Annapurna base camp of Nepal or Annapurna Circuit, you should know certain things to make your trekking trip safe and sound. Visit our comprehensive Annapurna base camp trek guide book and Annapurna Circuit Trek Guide book learn in detail about Routes and Maps, Best Time to Trek, Best Companies, Trek Cost, Trek Permit and Visa, Packing List, Accommodation and Food, Ground Transportation, Internet and Telephone, Guides and Portersand Trek Difficulty and make your trek amazing.
Best Trekking Tours in Nepal Himalayas
Nepal offers several thrilling long and short trekking opportunities in the foothills of the mighty Himalayas. Some of the most popular treks in Nepal are Everest trekking, Everest Base camp trek, Annapurna base camp, Annapurna circuit, Annapurna Sanctuary, Langtang trekking, Makalu base camp and Manaslu Trekking. There are several local trekking companies in Nepal that operate these treks.
Best Adventure Activities in Nepal
You can enjoy many types of amazing adventures in Nepal such as white-water rafting, Bungee Jumping, Zip Lining, Mountain biking in the hills, river rafting, paragliding, and so on.
Best Tour Packages in Nepal
Apart from trekking, there are several other mesmerizing tour opportunities in Nepal. You can explore and experience the Nepalese cultures, traditions, nature, wildlife, spirituality, vibrant cities, Mount Kailsh and Heli tours with some of the best-rated tours and travel companies in Nepal.
Volunteer Travel in Nepal
Do you want to help disadvantaged children and communities while also exploring the beauty of Nepal? If so, there are ample opportunities to make a difference in the life of destitute Nepalese. You can take part in volunteer in Nepal programs like volunteer teaching English, orphanage volunteer program, medical volunteer program, and monastery teaching volunteer program.
Top Things to do in Nepal
There are several amazing things to do in Nepal you should not miss out while traveling in Nepal. Knowing about highlights of the Pokhara city, Best of Lumbini, what to do in Chitwan, and cool things to do in Kathmandu make your trip amazing.
FAQs
How long does Annapurna trek take?
There are many routes to trek in the Annapurna trekking regions and the duration depends on your chosen Annapurna trekking route. Annapurna poon hill trek is a shot trek and can be completed in just 6 days whereas Annapurna circuit trek requires 22 days to complete. Similarly, Annapurna sanctuary trek 9/10 days and Annapurna base camp trek takes 15 days. Therefore, trekking to Annapurna generally takes 6 days to 22 days depending on your trekking route and package.
How difficult is Annapurna trek?
Trekking to Annapurna in Nepal is indeed an exhilarating experience as you get to witness breathtaking mountain views, captivating sceneries and fascinating flora and fauna. The difficulty level of the Annapurna trek is not strenuous and even the first-time trekkers can complete the trek easily. However, you must be physically fit and mentally stable as the trails are steep and rough in certain areas and takes long duration.
How much does the Annapurna trek cost?
The cost of Annapurna trek is not fix as there are many trekking routes in the region. The cost varies according to the trek routes and your trekking needs and wishes. The cost of the trek mostly depends on trekking route, season, duration, type of accommodation, guide and porter charge and more. Generally, a 6-day Annapurna poon hill trek costs up to US $600- and 22-days Annapurna circuit trek costs up to US $2200 depending on your trekking type and preferences.
How long does it take to climb Annapurna 1?
Mt. Annapurna 1 is the tenth highest peak in the world with 8091-meter height. It takes around 39 days for Annapurna 1 expedition, leaving from Kathmandu before returning to the capital. The Annapurna is regarded as one of the most difficult peaks to climb since the mountain prone to avalanches and the extreme rate of accident.
Conclusion
This article has clearly summarized the 10 Best Annapurna Trekking Companies in Nepal. If you are planning on taking a trip to Nepal and experiencing one of the most popular tourist experiences by going on an Annapurna Trek, please consider this list and contact the company that you feel best suits you and your requirements. We would love to hear about your experiences, so if you have already been to an Annapurna Trek with one of these trekking companies, then please get in touch and tell us all about it!