Are you planning on taking a memorable trip to Malaysia? Are you searching for the best tour companies in Malaysia? Are you looking to read about the most highly rated and affordable tour operators in Malaysia?
Malaysia is a culturally rich and friendly country that's modern and retained its ecological beauty, culture, and landscapes. They are renowned for attractions that make your trip immeasurably rewarding. Boasting two coastlines, with magnificent beaches and an array of islands, cool highlands, and UNESCO-listed heritage towns, Malaysia is undoubtedly a traveler's paradise.
While touring Malaysia is a delightful and life-changing opportunity, it can be very confusing when you start looking for safe and affordable tour companies. A fast search on the internet will show you hundreds of tour operators offering different packages to Malaysia, making it challenging to decide which ones are authentic and reliable.
Moreover, some of these Malaysia tour companies are very expensive and untrustworthy. They charge thousands of dollars for just a quick tour. To protect yourself from landing the wrong operator, you must read many reviews, check out the packages, and all the prices, which can be a tiresome job and time-consuming.
TravellersQuest wants to see you selecting a reputable, safe, and highly rated tour Malaysia company that will allow you to have a memorable vacation abroad.
So, we did the basic analysis for you. Our researchers spent many hours researching and finding the safest and best tour Malaysia companies for you.
We analyzed hundreds of organizations based on company packages, reviews and cost and narrowed it to the ten best available in Malaysia.
Keep reading to find the 10 best and highly rated tour operators in Malaysia.
Providers
Package
Reviews
Umgawa Legendary Adventures
Horse Riding Tour
Big Waterfall Adventure
Trip Advisor – 761 reviews
Ivy Holidays
BATU CAVES HALF-DAY TOUR
TRANSIT TOUR PRIVATE TOUR
Trip Advisor – 702 reviews
Borneo Eco Tours
Nature Tour
Cultural Tour
Trip Advisor – 490 reviews
Mega Water Sports – Jet Ski Tours
Three Islands Tours
Banana Islands Drop
Trip Advisor – 2208 reviews
KualaLumpur Travel Tour
Fraser's Hill (Day Trip) With Local Details
Penang Island Day Trip With Local Details
Trip Advisor – 685 reviews
Borneo Dream Travel & Tours
Sipadan Diving
Kota Kinabalu Tours
Trip Advisor – 842 reviews
Mir Adventures
Rock Climbing Tours
Waterfall Abseniling
Trip Advisor – 159 reviews
Open Sky Unlimited
Jungle Mountain Waterfalls Trek
Back Country Cycling
Trip Advisor – 942 reviews
Amazing Borneo Tours
KUNDASANG HIGHLIGHT LEISURE FAMILY TOUR
8D7N BIRDING & WILDLIFE IN MYSTICAL BORNEO
Trip Advisor – 1475 reviews
JungleWalla
Mangrove River Cruise & Jungle Pool Swimming
Hiking Mount Matchinchang
Trip Advisor – 501 reviews
Table update Oct 16, 2021
Umgawa Legendary Adventures
Company's location and type: Langkawi, Local Tour Operator
Awards, Certification: Ranked #3 Trip Advisor Certificate of Excellence 2020
Reviews: 761 on Trip Advisor 99% rated great and exceptional
About Company
The word Umgawa was crafted for the great Tarzan to call jungle wildlife to action. Umgawa Legendary Adventures is a top and leading tour operator in Malaysia whose core objective is to keep the environment sacred and protect everything living in it. The company is proud to be associated with sustainable tours ensuring that the forests and nature is taken care of. With a team of experts from across the world, the company has built advanced machinery with safety precautions for one of the best eco-zipline adventure tours in the world.
Packages
Umgawa Legendary Adventures offers a variety of Malaysia tour packages that you can select.
Enjoy a sumptuous gourmet bento dinner on a customized Sunset Party Cruise through the historical route covering the oldest rock formations on Earth with a professionally trained and English-speaking boat crew. If you seek authentic adventure, join the Horse Island tour leisurely ride through a rain forest while enchanting in the jungle stream to the Seven Wells waterfalls. The company's popular Chenang Helicopter Joyride is an unforgettable experience with magnificent Chenang and Tengah Beach views.
Reviews
Umgawa Legendary Adventures has very positive and impressive reviews on Trip Advisor with testimonies like "best experience in Malaysia "very affordable friendly staff." Past travelers rave about how affordable the company's tour packages are. With a satisfaction rate of 99% and a 5-stars rating, this company remains one of our top best tour operators in Malaysia. Read a lovely review here:
"We had the best time ever! Best views of Langkawi Island, with a unique activity fun and different and wonderful staff very genuine making you feel always safe and comfortable…way long and we really had the best time with all of them! I will recommend it to all of my friends coming to visit the island! Umgawa is a MUST!" – Cris:March 2020
Ivy Holidays
Company's location and type: Kuala Lumpar, Local Tour Operator
Awards, Certification: Ranked #1 Trip Advisor Certificate of Excellence 2020
Reviews: 702 on Trip Advisor 99% rated very good and outstanding
About Company
Ivy Holidays is an award-winning tour operator in Malaysia professionally encompassing all areas of inbound tourism, including leisure, corporate, groups, or individuals. The company delivers a wide range of tours in Malaysia, mainly in Kuala Lumpur, Johor Bahru, Malacca, Penang, Genting Highland, and Ipoh. Empowered with expert professionals, Ivy Holidays has planned and arrange thousands of great trips in the best possible way for travelers worldwide. Besides, their mission is to deliver a high degree of quality custom-made services at an affordable price.
Packages
Ivy Holidays offer many great Malaysia tours that will take you on unforgettable adventures throughout the country.
The company's most popular tour is the Kuala Lumpur Half Day City Tour that will allow you to explore and visit the most beautiful monuments such as the King's Palace, National Mosque, and the Handicraft Center. The Batu Caves Half-Day Tour allows you to take the 272 steps to the top and marvel at the gorgeous Lord Murugan structure made from gold. This trip also includes a tour of the Hindu shrines and an expedition to the Royal Selangor. Join the Garden and Park Half-Day Tour and learn more about the Malaysian environment while touring the butterfly garden with more than 6,000 butterflies of 12 unique species.
Reviews
With one of the best reputations in Malaysia, Ivy Holidays has certainly earned its top position as the best tour operator in Malaysia. With over 700 reviews on Trip Advisor, many past customers have spoken highly of the excellent customer service and professionalism during the trip. Read great feedback here.
"I booked a Kuala Gandah Elephant tour and Raja was my driver and guide. Our vehicle was super clean and comfortable, and Raja is a very nice and friendly person. Due to RMCO we couldn't do many activities but it was still a very pleasant drive and an enjoyable day out with my kid. Highly recommended!" – MightyGrace: July 2020
Borneo Eco Tours
Company's location and type: Kuala Lumpur, Local Tour Operator
Year of establishment: 1991
Awards, Certification: Ranked #9 Trip Advisor Certificate of Excellence 2020
Reviews: 490 on Trip Advisor
About Company
Borneo Eco Tours was established in 1991 and started out as a small tour company with just ten staff members. Nearly 30 years later, and with incredible milestones and years of experience in sustainable tourism, the company is one of the best Malaysia tour companies with highly rated and reputable excursions. In collaboration with Sakai Rainforest Lodge, Borneo Eco Tours has adopted and is upholding development projects in the communities of Sabah through environment-friendly projects.
Packages
We can assure you that joining any of the package tours to Malaysia that Borneo Eco Tours offers will be a worthwhile decision.
Experience Sandakan Heritage by visiting the breathtaking panoramic view of Puu Jih Shih Buddhist Temple while sightseeing the unique features of the Sim Sim Water Village. For authentic adventure, explore the Imbak Canyon Conservation Area, an ideal site for nature lovers, birders, and trekkers who prefer nothing too extreme. For a quick out-of-town trip, Kota Kinabalu is highly recommended. On this tour, you will enjoy scenic views from Signal Hill and Tanjung Lipat while exploring the grand City Mosque and the Puh Toh Tze Buddhist Temple.
Reviews
Borneo Eco Tours is one of the best tour operators in Malaysia, with many great reviews. The tour operator in Malaysia reviews shows that of 489 reviews made on Trip Advisor, 96% of past travelers rated the agency as very good and exceptional. Read a positive review below:
"Had an amazing 3D2N tour and stay with Borneo Eco Tours! They are experienced and always looking to accommodate what you want to get out of your experience in the jungle of Borneo. The wildlife sighting was spectacular. We had wildlife orangutans just on top of our cabin! The lodge is beautiful and comfortable. And the meals and tours make, everything combined just makes it a unique experience!" – Paulo Coelho: Mar 2020
Mega Water Sports- Jet Ski Tours
Company's location and type: LangKawi, Local Tour Operator
Awards, Certification: Ranked #2 Trip Advisor Certificate of Excellence 2020
Reviews: 2,208 on Trip Advisor 96% rated very good and outstanding
About Company
Mega Water Sports is a local and highly rated tour operator in Malaysia specializing in Jet Ski excursions and water sports activities. Based in Cenang Beach, Langkawi, and Malaysia, the company is gradually expanding its services to famous resorts and hotels. As the pioneers of Island hopping and jet ski tour activities, the company is fully licensed by the Malaysia tourism authority, and qualified and knowledgeable water experts operate it. Not only does Mega Water Sports follow international safety operating guidelines but also practice responsible tourism with medical first aid supplies in each tour to ensure the safety and pleasure of all travelers.
Packages
This Malaysia guided tours provider has many immersive packages for you to experience authentically for a life-changing experience.
The Mega Jet Ski Tour is the company's most popular tour. The excursion will take you to eight islands for a combination of activities in the Dayang Bunting and Langkawi archipelago. The Three Island Tour was created for families starting from Pantai Cenang, moving at a moderate pace to accommodate women and young children. Another popular tour includes the Dayan Bunting Island Tour, the largest freshwater lake in Malaysia separated from the sea by a thin ridge of limestone.
Reviews
Mega Water Sports has delivered high-quality Malaysia tour packages to thousands of satisfied travelers for over ten years and has earned over 2,208 glowing reviews on Trip Advisor. The company is also rated 5-stars with 96% excellent feedback. Here is a review left by past travelers:
"Amazing experience, definitely one of a kind. I really enjoyed seeing all the beautiful islands and having an opportunity to go over choppy but also very still waters." – Siobhain Doyle: Jan 2021
KualaLumpur Travel Tour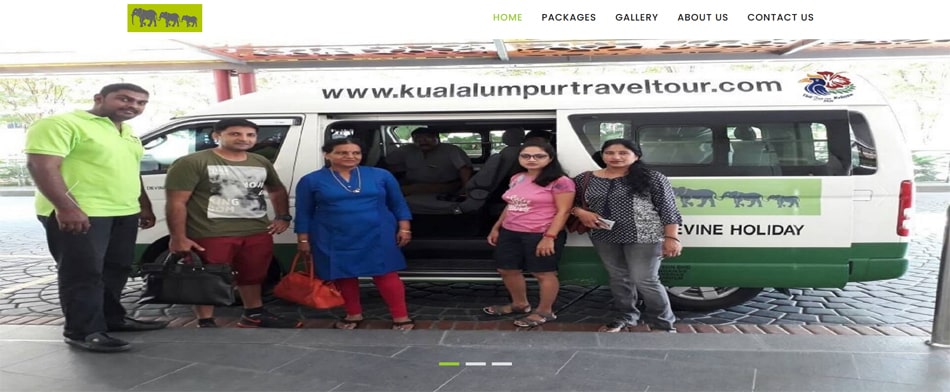 Company's location and type: Kuala Lumpar, Local Tour Operator
Awards, Certification: Ranked #9 Trip Advisor Certificate of Excellence 2020
Reviews: 685 on Trip Advisor
About Company
KualaLumpur Travel Tour is one of the best tour operators in Malaysia that specialize in organizing 100% private tours for couples, small groups, and individuals to sightsee in Kuala Lumpur. With highly experienced and knowledgeable staff, the company is registered with the Malaysian tourism board and licensed to offer immersive private tours around the country. They pride themselves on top-notch trips with stellar customer service and travelers' safety.
Packages
With hundreds of tour Malaysia packages, you can be sure to find some of the best expeditions with KualaLumpur Travel Tour.
The Best of Kuala Lumpur Tour combines the city and countryside specially designed to enable you to see major landmarks, historical places, and holy places. Fraser's Hill is 1,524 meters above sea level in the Mountain of Pahang, built on over seven hills with the rustic solitude of the English countryside. You can take the Penang Island Tour and see the most important trading port for British East India enriched with their potpourri of Chinese, Malays, and Indian cultures.
Reviews
KualaLumpur Travel Tour is one of the Malaysia day tours with many and great reviews. The reviews show that the company's clients are very happy with their tour packages and guides. Of the 685 reviews made on Trip Advisor, 92% of the customers rated the operator as professional and affordable. Read a glowing review below:
"Steve our driver guide was brilliant, told us the history of every place we visited all tickets for entry provided big suv so easy to get in and out of. Loved the Batu caves so big and the twin towers unbelievable. Steve was waiting at the specified time with a name placard as you got out customs area." – Companion650448: Feb 2020
Borneo Dream, Travel and Tours
Company's location and type: Kota Kinabalu, Local Tour Operator
Awards, Certification: Ranked #5 Trip Advisor Certificate of Excellence 2020
Reviews: 842 on Trip Advisor 99% rated excellent and professional
About Company
Borneo Dream, Travel and Tours is a renowned and highly rated tour operator in Malaysia based in Kota Kinabalu. The company is a licensed PADI 5 StarDive Centre specializing in delivering high-quality scuba diving and snorkeling trips and courses for small groups. Founded in 2007 by a team of professional travel enthusiasts, Borneo Dream Travel and Tours is passionate about sharing its love of diving and Sabah with the world. The instructors are diving experts with years of experience and English-speaking skills.
Packages
With Borneo Dream, Travel, and Tours you can choose to get lost in the jungle by joining one of their immersive and authentic Malaysia tour packages.
Sipadan Diving is a scuba divers paradise and a popular destination in Malaysia and best recognized internationally as the only oceanic island in Malaysia. When you join the Jungle & Wildlife Tours, you will trek through the magnificent Sepilok Forest Reserve to the ancient rainforest in Danum Valley and Tabin Reserve. Kota Kinabalu is the capital city of Sabah. On this tour, you will explore the tropical waters of Tunku Abdul Rahman Marine Park by snorkeling trip or scuba diving.
Reviews
Borneo Dream, Travel, and Tours offers highly rated Malaysia tours. With 842 reviews on Trip Advisor, this leading tour operator in Malaysia is ranked #5 out of 146 tours in Kinabalu for delivering professional and friendly tour packages. Read the glowing review below:
"Excellent service and friendly staff. The guide will keep sharing their experience with you and lead you on how to improve your diving skill. Good job." – Kael Lee: May 2021
Mir Adventures
Company's location and type: Kuala Lumpur, Local Tour Operator
Awards, Certification: Ranked #4 Trip Advisor Certificate of Excellence 2019
Reviews: 159 on Trip Advisor
About Company
Mir Adventures is professional Malaysia tours offering unique and exciting climbing, rappelling, and hiking tours at Batu Caves and Bukit Takun. All the trips are led by skilled and experienced guides with top-notch modern safety equipment. The company aspires to be an excellent and one of the best tour operators in Malaysia that preserve and express Malaysian culture in the most authentic ways by simply offering authentic tourist experiences.
Packages
Mir Adventures has many tour packages in Malaysia to choose from. You can be guaranteed a memorable trip abroad.
Mount Siguniang is well-known for its beautiful scenery and was identified as a UNESCO Heritage Site where you can leisurely trek, camp, or picnic with gorgeous views of snowcapped mountains. For authentic adventure, join the Guided Rock Climbing in the natural rock wall at Damai Crag Batu Caves. The Waterfall Trekking Tour allows you to explore the less crowded and refreshing unspoiled jungle inside the dark tunnel leading to wild nature.
Reviews
This provider is ranked #4 of 167 outdoor activities in Kuala Lumpur and has earned over 155 outstanding reviews on Trip Advisor. They are also on our top list for travel and tours Malaysia for top-notch travel packages and a high rating of five stars. You can read a great experience by for participant below:
"Such a good day! My girlfriend and I went there for a half-day of climbing in 2019 and had the best experience. Definitely, something fun to try if you're in the area and want a bit of adventure, some good photos, and a workout!" – Ibo C: April 2020
Amazing Borneo Tours
Company's location and type: Kota Kinabalu, Local Tour Operator
Awards, Certification: Ranked #7 Trip Advisor Certificate of Excellence 2020
Reviews: 1,475 on Trip Advisor 90% rated very good and excellent
About Company
Amazing Borneo Tours is a top and highly rated local Malaysia tours company based in Sabah and licensed by Malaysia and Sabah Tourism Board. The company's mission is to deliver unparalleled tour expeditions in Sabah while preserving the highest safety standards and commitment to traditions, culture, and the environment. Amazing Borneo Tours aims to surprise tourists with Sabah's conserved natural wonders with customized packages and warm hospitality.
Packages
Join Amazing Borneo Tours for one of their many exciting tours Malaysia package for a life-changing and meaningful trip overseas.
Take a Kundasang Highlight Leisure Family Tour and see all the attractions around Kota Kinabalu, including the popular Desa Cattle Dairy farm. During the 1 Day Borneo Jungle Trek With Mahua Waterfall Tour, you will start in the Sirung trail through the mossy forest into the tropical forest. The Cycling Kota Kinabula Tour was designed for a family to see all the city's attractions through the crafts market and Signal Hill.
Reviews
Amazing Borneo Tours is a good tour operator in Malaysia that has received some excellent reviews. The reviews show that the company's clients are very happy with the Malaysia tour packages. Of the total of 1,475 reviews on Trip Advisor, 90% of the past Amazing Borneo Tours clients have rated the agency as very outstanding and excellent. See a review from a happy customer below:
"We were more than happy to join this Amazing Borneo tour. We were picked up by a minibus, taken to Beaufort, near Klias Forest Reserve (2 hrs), finally, we got on a boat to start our river cruise. We saw a lot of proboscis monkeys and other fantastic animals! Then, a short break, and yet another cruise after the sunset to see the fireflies! We really had a great time." -AniamacielajAla: May 2020
Open Sky Limited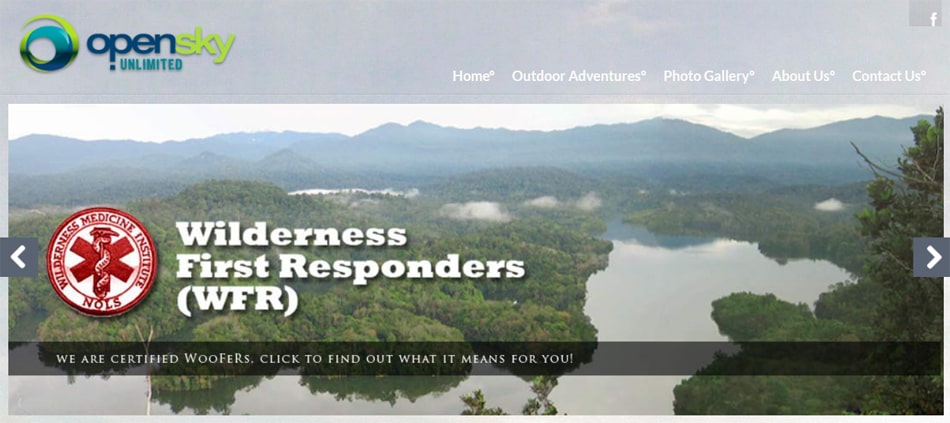 Company's location and type: Kuala Lumpur, Local Tour Operator
Awards, Certification: Ranked #3 Trip Advisor
Reviews: 942 on Trip Advisor
About Company
Open Sky Limited wants to guarantee you that their team is solely made up of professional and expert professional guides. They are dedicated and passionate about showing you trails with breathtaking scenery of beautiful waterfalls, stunning mountains, pristine and clear rivers near Kuala Lumpur. This leading and one of the highest rate tour operators in Malaysia provides top-tier guided outdoor adventure tours that are second to none.
Packages
Open Sky Limited offers some amazing tour package in Malaysia.
The Jungle River Jacuzzi Trek is an easy trekking option to a pristine and untouched crystal clear river with an opportunity for family bonding and a quiet getaway into nature. Take a tour to the Dragon Back Ridges rugged and long quartz ranges that spans across a reserved jungle zone and contemporary developments. For the ultimate outdoor experience, take the Jungle Mountain Waterfalls Tour through the deep tropical jungle, over rocks and little streams, and discover hidden waterfalls.
Reviews
Open Sky Limited is a good Malaysia operator tour with many glowing reviews. The company's reviews show that Open Sky Limited's client satisfaction rate is high. Of the total of 943 reviews made on Trip Advisor, the company is ranked # 3 out of 167 outdoor tours in Kuala Lumpur. See below:
"Breathtaking views on this amazing hike which were only made better by our wonderful guide and delicious Malaysian breakfast. Such a special and treasured experience for me and my husband on our honeymoon. Thank you for everything Ben!" – Zarina K: April 2020
JungleWalla
Company's location and type: LangKawi, Local Tour Operator
Awards, Certification: Ranked #4 Trip Advisor Certificate of Excellence 2020
Reviews: 501 on Trip Advisor
About Company
JungleWalla is a local tour operator in Malaysia established in 1994 as a pioneer of nature tourism in Langkawi that adheres to ecological and best tourism practice standards. With a variety of authentic and extensive range of signature tours, you will have no difficulty finding a tour package that best matches your interest and budget. Catering to families with children and couples, the company's goal is to minimize environmental impact and ensure you have a life-changing tour experience in Malaysia. As an award-winning company, JungleWalla has professional and friendly guides who are prepared to show you all the hidden gems.
Packages
JungleWalla wants to give you memorable and life-changing adventures when you join any package tour to Malaysia.
Head to Kubang Badak for a Mangrove River Cruise & Jungle Swimming on an explorer boat along the coastal river and unique plants adapted to survive in an environment of constant and dynamic change. You can also join the Kayaking Adventure and Jungle Swimming and enjoy the serene river towards the open sea. Finally, take the company's most popular Mount Matchincang Tour and trek to the summit enjoying the stunning weathered limestone and ancient sandstone formations.
Reviews
JungleWall has been successful over the years with hundreds of positive reviews on Trip Advisor. This tour operator in Malaysia has a 5-star rating, with past travelers saying they are either great or excellent reviews. They are also #4 of 92 tours in Langkawi with 501 glowing reviews. Here you can also read about their experience:
"Brilliant tour for those wanting to experience nature! Our guide, Ismail shared interesting knowledge and facts about mangrove and the biodiversity around the area. This knowledgeable gentleman also told us about the meteorite impact in Langkawi. Highly recommended and suitable for people of all ages." – Karkay2020: Sep 2020
Conclusion
As you can see, we have distinctly summarized the 10 best tour operators in Malaysia for your convenience if you are plan on exploring Malaysia. Feel free to use this list if you are heading to Malaysia and reach out to the company that you feel best suits your needs, knowing full well that they have top-notch tour packages to Malaysia and are highly rated with positive reviews.
Share your experiences with us and let us know which Malaysia tours company you will use.
Honorable Mention
Related Links