The Beginner's Guide to Volunteer in Guatemala Opportunities
Everything you need to know about volunteering in one of the world's most exciting countries in one FREE e-book!
Guatemala is the ultimate destination for finding a meaningful, rewarding volunteer experience, but do you REALLY know anything about the country or its culture?
Volunteering in Guatemala will be a life-changing experience, but make it a GOOD experience and not a nightmare! In this free 26-page booklet, we'll go over everything you need to know before you get there.
Written by a team of experts with years of volunteer experience, you'll learn:
How to choose the best volunteer program that suits your experience.
All about passports, visas, and vaccines. What you need, what you don't.
Important cultural norms. Save yourself from embarrassment or worse!
What to pack, what to wear. Important checklists before you leave and when you arrive.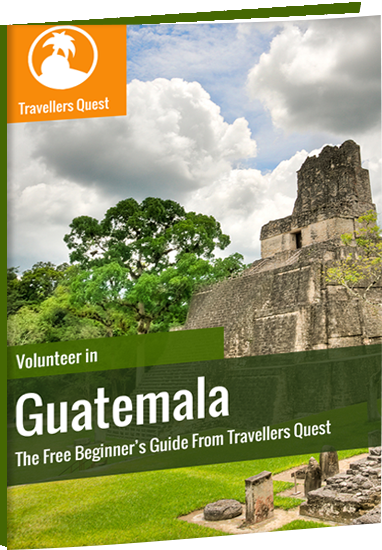 Get Your Free eBook NOW!