21 Best National Parks in Costa Rica| TravellersQuest
By Taylor Brougham
Taylor Brougham is a writer and a traveler – so naturally he combines the two. Originally from California, he now has no permanent place of residency, but rather continues to travel and work around the world. Find him on Facebook or at Blog – ponderingsoul.com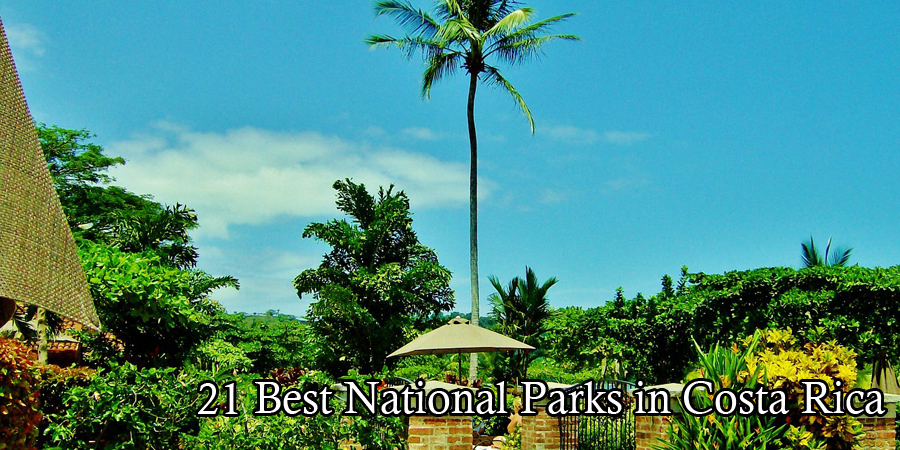 How would you like to be surrounded by squirrel monkeys as they swing through the canopy? Spot colorful, exotic birds nesting in the trees? Or what about witnessing the mating rituals of black iguanas? In the tropics of Central America, these sights are more common than one might think. So pack your hiking boots, sunscreen and binos, the jungle awaits!
When it comes to plant and animal life, Costa Rica is a top destination. Home to some of the most bio-diverse rainforests in the world, millions of tourists each year fit this one into their itineraries. And now that flights are frequent and better connected, arriving has never been easier.
The immense diversity of Costa Rica's jungles is due, in part, to its proximity to the equator –providing the heat and humidity necessary for rapid, unrestrained growth – but also hugely to the great number of administered national parks. The Costa Rican government has dedicated 25 percent of its landmass to preservation and conservation, further bolstering the naturally high concentration of life found there.
161 parks and refuges make up for a quarter of the entire country! These efforts create sanctuaries for local plant and animal populations that would perhaps otherwise dwindle. The results can be seen in the increasing numbers of species living free from human encroachment. For the eco-tourist, this means loads of thriving wildlife that can be witnessed and appreciated in its natural environment.
Discover the richness of Costa Rica in this article as we guide you through its 21 best national parks in Costa Rica, with insider tips for making your journey an unforgettable experience!
Parque Nacional Manuel Antonio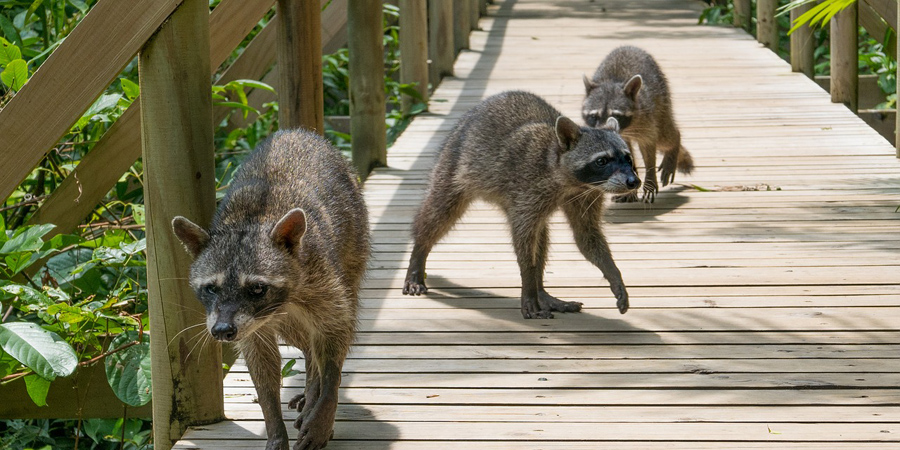 In ParqueNacional Manuel Antonio is one of the best national parks in Quepos, Provincia de Puntarenas, Costa Rica. Toucans break the silence in the air, spider monkeys ruffle foliage above, and army ant colonies march, non-stop, underfoot. A lot of life is packed into the spaces that are uninhabited by humans.
Although only covering an area of 3 square miles, Manuel Antonio hugs the Pacific coastline, and is home to a wide variety of land-dwelling and sea creatures alike. Some mentionable faunaare the endangered white-faced capuchin monkeys, anteaters, an occasional ocelot, and of course the venerable two-toed and three-toed sloths – not to mention over 200bird species.
Animals are not the only interesting life to be found in the park; amongst the 10,000 plant species native to Costa Rica, plenty of them can be found within the park's limits. The height and girth of some cedar trees living there is astounding. The looming canopy overhead spawns vines that nearly reach the ground.
With well-maintained trails crossing its hilly landscape, you can safely ramble through the jungle and appreciate Costa Rica's natural beauty. Even the creeks host a variety of life; fresh water fish, tadpoles, crawdads and newts to name a few. Although it is a top national park in Costa Rica amidst travelers, there is still opportunity to find yourself surrounded by nature with no trace of human influence.
TIP: Don't leave food items unattended, as the local monkey and raccoon populations are wise on tourists' goodies.
Location: Quepos, Provincia de Puntarenas, Costa Rica
Hours: 7am-4pm Tuesday – Sunday
Contact: +506 2777 5185
Price: $16 Adult (children under 12 free admission)
Parque Nacional Corcovado
Located on the Osa Peninsula of Costa Rica's southwestern coast, Corcovado National Park is home to spider monkeys, jaguars, and scarlet macaws. But many, many more animals reside within the park boundaries. In fact, because it is so remote and contains virtually no modern human artifacts, these grounds offer a backpacking experience like no other. Some of the country's shyest are rarest species are found here.
Dedicated to protecting the ecosystems it encompass, it is the best national park in Los Patos Sirena Trail, Provincia de Puntarenas, Costa Rica. If you're fit for some tough hiking, the mountain rainforest provides unmatched views of the Pacific Ocean once you break through the dense cover of the old growth forest.
The lowlands and palm forest offer open space for bird watching, and are home to a plethora of mammals including white-lipped peccaries and the herbivorous, pig-like tapir. But if you're the daring type, look out for crocodiles skulking in the mangrove swamps.
Because of the park's position on the peninsula, 11 miles of beaches outline the dense, green jungle. Swimming is allowed but be warned that schools of hammerhead sharks migrate through there every year. Although they are not known to be aggressive, bull sharks are. And they also swim the coastal waters.
Daytrips are a bit complicated since the park is so remote. Coming all that way becomes more worth while if you stay for a few days and really soak in the natural beauty. Camping is the common method at one of two possible sights. 5 ranger stations within the park provide points of reference, information, and potable water.
TIP: Apply for a permit well ahead of time; because this is one of the best national parks in Costa Rica, only a limited number are sold per season
Location: Los PatosSirena Trail, Provincia de Puntarenas, Costa Rica
Hours: 8am – 4pm Monday – Sunday
Contact:+506 2735 5036
Price: $15
Parque Nacional Tortuguero
As its name suggests, several turtle species call Parque Nacional Tortuguero home. In fact, 4 of the world's 8 kinds of green sea turtle frequent its shores. Winding rivers empty their waters into the Caribbean Sea, favoring a nutrient dense habitat that is rich in aquatic life forms, making it the best national park in Roxana, Pococí, Provincia de Limón, Costa Rica. This brackish zone shelters caimans and river turtles alike, and are not uncommon sights among the locals. The rivers can be navigated by boat or canoe for sight-seeing as well as for transport – in fact, floating or flying are the only methods for arriving to the park, as there are no roads nearby. ¡Puraselva!
Aquatic animals are not the only ones to be found in this region. The park is home to a menagerie of exotic birds as well. Ornithologists 'flock' to this local each year to observe some of 330 bird species now identified. Most of them are migratory, meaning sightings are seasonal. Among them are scarlet macaws and other parrots, woodpeckers, many varieties of hummingbird, herons, egrets, falcons, oriels, etc.
Don't stare to the skies all the time or you may just miss what is right under your nose. In this top national park in Costa Rica, the red dirt trails are ridden with critters waiting to be discovered; the reason why Tortuguero is also a destination for entomologists and biology students. One species of note is the giant grasshopper, capable of reaching a length of 8 inches.
In addition to creepy crawlers and fluttery flyers, our simian cousins can be found swinging in the trees. Various varieties of monkeys live here and the occasional sloth may even be spotted when it decided to move about the tree-tops (but not very quickly!)
TIP: Book a seaplane as your transport and witness the spectacular mazeof estuaries before touching down
Location: Roxana, Pococí, Provincia de Limón, Costa Rica
Hours:Reservation only
Contact: +506 8363 2736
Price: $15
Parque Nacional Volcán Rincón de la Vieja
With an active volcano as its centerpiece, tourists make the trek up to 6,000 feet every year to witness the grandeur of this natural cauldron. The biggest eruption was in 1998, but subsequent smaller ones have been recorded in the past two decades– the most recent in early 2019, in which the inhabitants of a local village were forced to evacuate.
Parque Nacional Volcán Rincón de la Vieja is the best national park inGuanacaste, Costa. The volcano is a real piece of geological history. On the way up tothe 600,000-year-old mountain, visitors may be blessed along the trail with the presence of armadillos, toucans, or even the coati (a lemur-like creature). But that is certainly not all. Thousands of animal species call this region home (the majority of which are insects and birds).
Arriving can be a difficult and arduous task, however. The nearest city is Liberia, the capital of the region. Any necessary amenities can be found in the city. The bus station is small but relatively well connected. From there multiple, local buses must be taken before stepping foot into the park. And most of them are crowded and uncomfortable – and it's a bumpy ride.
If you make the journey to this best national park near Liberia, Costa Rica, your reward is a whopping 90 square miles of pristine land to uncover. No city, no streets, no loud and stinky cars. Just pure, wild nature. Don't worry about losing yourself here as all trails are well marked and maps are available upon entry.
TIP: Keep your ear out for monkeys, and if you are startled by what sounds like a mix between a barking dog and a lion's roar, don't be alarmed. Howler monkeys are a common siting in the area and are much smaller than they sound!
Location: Provincia de Guanacaste, Costa Rica
Hours: 8am – 4pm Tuesday – Sunday
Contact:+506 8807 4954
Price: $15 adult $5 child
Hot springs are the main attraction around this best national park in Provincial de Alajuela, Costa Rica. Imagine slowly lowering yourself into fresh waterpools, naturally steaming at over 100 degrees Fahrenheit, for a well-deserved soak – and after scrambling over the rocky, rugged land cape to get there, its will be well-deserved. The lakes surrounding area is made up of mountainous earth and cooled lava fields.
The lake is a stunning sight and somewhat of a "watering hole" meeting place for water sports enthusiasts. From adrenaline junkies trying to get their 'fix' to fishermen just looking for a bite – there's something for everyone at Arenal Volcano National Park. Options include renting kayaks and SUP boards, hiking to higher ground for spectacular views, or simply spending the afternoon on the beach watching the kite-surfers as they doodle their kites in the sky and swiftly skim across the surface.
Animals that inhabit this top national park in Costa Rica include coati, capuchin and howler monkeys, sloths, and jaguars (although not seen in the daytime). An overabundance of birds inhabits the lake region. Sitting in the forest with your eyes closed, you may be able to decipher the many peculiar birdsongs that fill the air.
TIP: Train your eye to decipher the camouflaged green tree frogs and snoozing sloths – both found here clinging to the local flora, often above eye level.
Location: Calle Real El Castillo, Provincia de Alajuela, Costa Rica
Hours: 8am – 4pm Monday – Sunday
Contact: +506 2200 4192
Price: $15 Adult $5 Child
Parque Nacional Cahuita
Do you ever dream of lying under a bendy palm tree next to aqua blue waters, listening to the sound of waves lapping on a white sand beach? Your dreams will become a reality at one of the best national parks in Costa Rica – on the tranquil shores of CahuitaNational Park. Palms joust from the sand so close to the waters edge they receive a daily dose of salt at high tide.
Just 30 miles from Panama's northern border and a short bus ride from Limón, the park is well situated and easily accessible. The main footpath parallels the beach and is easy going for the first couple of miles, but once you pass the primary beach access points, humans sightings become scarce as the jungle thickens. It's not hard to find a small rincónall to yourself!
Some sort of company is to be expected, however. Black and yellow garden spiders weave their webs between the thick brush hedging the trails. If you glue your eyes on the ground in this top national park in Cahuita, Provincia de Limón, Costa Rica, you are bound to come across colonies of ants marching to their glory while carrying the day's loot on their backs.
Keep your eye to the sky and you may spy a small flock of guacamayos– scarlet macaws. And if you bring a snorkel mask you will be rewarded with clouds of color under water. The coral reef is teeming with endemic species of fish that may take particular interest in large swimming primates.
The best part is…it's free – although donations are greatly appreciated, and proceeds contribute to the park's maintenance.
TIP: If you are hoping to snorkel, plan your trip in the dry season (February to April) – the water is too murky otherwise
Location: Cahuita, Provincia de Limón, Costa Rica
Hours: 8am – 4pm Monday – Sunday
Contact: +506 2755 0461
Price: FREE
Nestled into the hills above Lake Arenal is one of the world's rarest and most endangered ecosystems – the cloud forest of the central tropics. As one climbs the mountain (by bus or car), white rocks disappear and colorful flowers begin to emerge.
The beige, dusty backdrop shifts through more and more vivid shades of green. There is a drastic change in the landscape from very dry and arid to densely green and moist.The extremely unique scenery seemingly springs up out of nowhere upon reaching the 5,000 foot mark.
While visiting this best national park in Puntarenas, Costa Rica, the cleverly named trails lead up to the summit where howling, misty winds whip past your face – the life-giving stuff of these mountains. It is a truly unique experience to find yourself in this raw, otherworldly forest that you couldn't imagine in your dreams.
Watch your step, vipers have been spotted here, even at this altitude! But many other – an more friendly – creatures inhabit the park too; deer, sloth, tapir.
This is one of few private parks in Costa Rica; therefore it is a bit more expensive than the majority. However, great efforts are taken to preserve this fragile ecosystem that experts say could disappear completely in just decades.
Waterfalls abound in the area because of the extremely high humidity and can be appreciated along almost every trail, anytime of year. Where there is water, there is life. That fact is proven in Monteverde's cloud forest.
One interesting feature this top national park to visit in Costa Rica has added is the hummingbird café. A café with outdoor seating where coffee and treats can be purchased and enjoyed in the presence of fluttering hummingbirds. Birdfeeders containing a sweet liquid – irresistible to the hummers – are strewn about the patio and attract more than just a handful of them. The complexity of their social hierarchy becomes apparent upon watching their behavior and antics while enjoying a cup of Joe in the sun.
TIP: Hire a guide upon entry, they know where and how to find animals for guaranteed sightings – plus get detailed explanations on everything related to the park's history and its wildlife.
Location: Monteverde, Provincia de Puntarenas, Costa Rica
Hours: 7am – 4pm Monday – Sunday
Contact: +506 2645 5122
Price: $25 Adult $12 Child/Student
Parque Nacional Santa Rosa
Santa Rosa National Park was the first park to be established in the early 1970s and known as the best park to visit in Guanacaste, Costa Rica, with the aim at preserving a severely endangered ecosystem. It protects some of the last remaining tropical dry forest in the world, most of which was burned for pastureland by ranchers generations ago.
The park grounds, located in northwestern Guanacaste, suffer every year from draught – something that the rest of the country does not know. This habitat is therefore very different from that found in the rest of Costa Rica.
Santa Rosa isn't just grass and dried cow pies though, within its 150 square miles is encompassed a wide range of other habitats including coastal marine, rock-strewn beaches, mangrove estuary, and the tropical dry forest makes it a top national park to visit in Guanacaste, Costa Rica. Long stretches of coastline define the park's territory and provide a safe haven for protected marine life.
One very important specimen is the Pacific Ridley Sea Turtle. They migrate a great distance and come ashore each year in large numbers to lay and bury their eggs in the sand. Some years over 1000 turtles beach on the new moon to leave behind the next generation of shell-backed swimmers!
There are a few surf spots along the coast but, due to difficult access, are not frequented by beginners. Trail maps can be purchased online or at the kiosk station when you arrive to visit this popular national park in Guanacaste, Costa Rica.
TIP: Rent a car. There are not many buses that pass by here, and the ones that do will leave you on the side of the highway by the entrance to the park – still and hour and a half walk on the road to the hacienda (where the trails start)
Location: Puerto Castilla, Provincia de Guanacaste, Costa Rica
Hours: 8am – 3:30pm Monday – Sunday
Contact: +506 2666 5051
Price: $15
Parque Nacional Guanacaste
The park was originally created in 1989 to connect Santa Rosa National Park with the high elevation cloud forest, and all the way across the continental divide to the Caribbean rainforest. The intention of this top national park in Guanacaste, Costa Ricaunison was to protect enough land to ensure sufficiently large habitats for wide-ranging species such as jaguars and mountain lions to roam freely. Another goal is to create an uninterrupted corridor for birds and insects to make seasonal migrations between the dry forests, evergreen cloud forests, and Caribbean rain forests.
It seems the goal was met and that both small and large animal species have benefited from the augmentation of protected land. The number of different animals spotted here has increased, and is a main reason visitors are attracted to the park. Who doesn't want to witness apex predators roaming their natural habitat?
Hiking and bird watching are the main attractions of the park. You'll often come across photographers looking for that one shot of a specific bird. Trails lead across varied landscapes from the coastline through the dry forest and up into the brisk cloud forest; all the while you may make the acquaintance of collared peccaries, white-tailed deer, or maybe even the rare and sought out quetzal – an exotic, colorful bird with abnormally long tail feathers found (or more often not found) in the region. This diversity makes for one of the best national parks in Costa Rica.
TIP: December to April is the dry season; if you plan on camping any other time of year, come prepared for regular afternoon showers if not more intense downpours
Location: Hacienda Orosí, Provincia de Guanacaste, Costa Rica
Hours:8am – 4pm Monday – Sunday
Contact: +506 2666 0630
Price: $10
Parque Nacional Palo Verde
Calling all birdwatchers! This ParqueNacional Palo Verde, Guanacaste's best national parkis an island popular for birds. Isla de Pájaros stands in the middle of the Río Tempisque and provides a safe place for many of the mangrove's bird species to breed. Some species that frequent the island include: Cattle Egrets, Roseate Spoonbills, Wood Storks, Green-backed Herons, Anhingas, Great Egrets, and Black-crowned Night-Herons.
Meandering down the Río Bebedero is the best way to cover ground at Palo Verde. It is the easiest for quietly sneaking in for up close views of the native wildlife.
Much of the park's 70 square milesare inaccessible by car; roads are limited – further promoting the natural habitat to flourish. On foot you can reach the interior of the park via a few maintained footpaths. Hikers must pass through the station 20 miles out of the town of Bagaces. Boat tours can be booked in Las Canas, about 2 hours north of San Jose, or at Hacienda La Ensenada, near Puntarenas.
Have your camera ready; you can surely expect to be surrounded by a collection of native species in this top national park in Bagaces, Provincia de Guanacaste, Costa Rica. Crocodiles nest on the banks of the river, iguanas sun themselves on overhanging branches, herons spread their enormous wings to flee approaching boats.
TIP: Make space in your bag for a pair of binoculars; although the boat guides at Palo Verde National Park can get you close, you may want to really zoom in for a good look.
Location: Bagaces, Provincia de Guanacaste, Costa Rica
Hours: 8am – 5pm Monday – Sunday
Contact: +506 2200 5414
Price: $12
Without a doubt one of the best national parks in Costa Rica – schools of hammerhead sharks and other deep-sea pelagic species are what attract SCUBA divers, marine biologists, and ocean enthusiasts each year to this remote tropical island. Cocos Island rests in the Pacific Ocean 340 miles off the southwestern coast of Costa Rica. It is covered mostly by humid, tropical rainforest – not common to eastern pacific islands – and, therefore hosts a range of endemic species (animals found nowhere else in the world).
The other interesting thing about this best national park to visit in Bagaces, Provincia de Guanacaste, Costa Rica is the appeal to treasure hunters. It is known colloquially as 'Treasure Island" because of the belief that centuries-old pirates and sailors stashed their loots here. Because of the sheer number of treasure hunting expeditions that request permission to scour the surface of the island for signs of buried plunder, it is actually very difficult to obtain a permit to set foot on actual land here. The easiest way to see the island is by boat because permits aren't required (since no feet touch the sand).
The island is flanked by colorful coral reefs, reportedly pristine by scientists studying the marine ecosystem. Boating tours can give you a unique perspective of the island from out at sea. Explore areas that hiking trails wouldn't lead you to discover anyway. In this best national park in southwest of Costa Rica, for a peek into the blue, contract a snorkeling tour and find out just how colorful the fish really are. For those looking to venture even deeper, SCUBA charter boats will put you on top of some of the most virgin dive sites in the pacific.
The island's origins are volcanic and so, consequently, endures periodic eruptions involving spectacular explosions and lava flows. At about 4 miles long and just 3 miles wide, the isle is fringed with cliffs made of volcanic rock that sprout up over 600 feet from sea level – upon arrival, visitors find themselves jaw-dropped while the mountain slowly rises above the horizon.
TIP: If you take to the waters, don't touch the coral reef; it is easily damaged and can cause a chain reaction, affecting species dependent on it.
Location: 340 miles southwest of Costa Rica
Hours: 8am – 3:30pm Monday – Sunday
Contact: 0087-468712-0010 (satellite telephone)
Price: $50 Permit
Parque Nacional Carara
Home of the 'crocodile bridge, where spectators peek over the edge and gaze down at the writhing monsters in the river below. Most are unaware even that the bridge constitutes part of a national park, because this section is outside of the paid visiting area.
Carara National Park is actually one of the best national parks in Puntarenas, Costa Rica. The high number of visitors is contributed to cruise ships coming through the area that dock up to Puerto Caldera not too far away from the park entrance. Tourists are bused in from the harbor for day trips, and freelance guides swoop them up and lead them on through the park
The reserve is positioned in a transition zone – meaning right between two differing habitats – so residents of both the pacific coastal rain forest and the dry tropical forest are likely to appear in this top national park to visit in Costa Rica. Another draw to the area is the high visibility, making for more frequent animal sightings. Because the climate is a little dryer and not all the trees are evergreen, you can see further distances than you would if concealed behind the thick veil of the rainforest.
A few of the local animals include Opossum, Two-toed Sloth, Agouti, Armadillo, Pacas, Great Anteater, Kinkajou, Tayra, Margay cat, Collared Peccary, White-tailed Deer, Poison-arrow Frogs, and the omnipresent monkeys.
TIP: Don't pick up frogs; oils are exchanged between our hands and their skin. Some are poisonous to humans, but humans are actually poisonous to a lot of them.
Location: Tarcoles, Provincia de Puntarenas, Costa Rica
Hours:8am – 4pm Monday – Sunday
Contact: +506 2637 1054
Price:$10
Parque Nacional Volcán Tenorio
Arguable the youngest and the best national park to visit in Costa Rica, tourists are now flooding the gates to get a glimpse of the untouched rainforests it holds. The area remained somewhat of a hidden gem for decades before a road was paved to the park entrance. Limits are now set for the number of hikers allowed in per day.
The national park was established in order to protect the Tenorio volcano, the main attraction besides the Río Celeste waterfall. Ancient legend has it that while painting the sky, the gods dipped their paintbrushes into the Río Celeste, giving it the deep blue color that continues to perplex onlookers today. The real reason the river radiates such a vivid hue is because of a chemical reaction that takes place when sulfur – present in the waters because of nearby volcanic activity – mixes with calcium carbonate on the riverbed. The results are fascinating.
As if volcanoes and turquoise pools weren't enough to lure you in this best national park in Guatuso, Provincia de Alajuela, Costa Rica, the park also boasts a number of natural hot springs. Although projects are already underway to commercialize the geothermal mineral waters, there are still some natural pools to be found along the lower Río Celeste.
TIP: Go against the flow of traffic. Try entering the park at Heliconias Ecolodge Community Project. They have a network of excellent trails leading through a private protected forest to a series of hanging bridges through the rainforest canopy.
Location: Guatuso, Provincia de Alajuela, Costa Rica
Hours: 8am – 4pm Monday – Sunday (last entrance at 2pm)
Contact: +506 4040 0941
Price: $12 Adult, free for children under 12
Parque Nacional Volcán Poás
Upon glancing up at the crest of the Poás volcano and seeing a rising cloud conceal the sky, one might begin to panic, gather their family and run the other way, thinking it is erupting in that very moment – it's not. In this top national park in Costa Rica, the giant puff of steam you see is created by water from the lake continuously seeping through the cracks in the hot rock, and then evaporating. Once the pressure builds enough, a pocket of steam bursts out of the surface as a geyser in a spectacular show of the nature's potential.
The geysers rocket up from the lake that sits 1000 feet below the rim of the crater (where tourists stand and watch) and reach a height of about 800 feet. At nearly a mile across, the Poás crater is the largest active crater in the world.
But geothermic activity isn't the only mentionable attraction in this best national park in de Alajuela, Costa Rica. A system of short trails scale the area surrounding the volcano – most between a half mile and a mile. Despite the sulfuric conditions and occasional acid rain, many critters call Poás home. Some notable birds are: tanagers, flycatchers, hummingbirds, toucanets, and the Costa Rican all-star; the Quetzal
The Parque Nacional Volcán Poás park houses two endemic species as well; the Poás squirrel and the escaloniatree – identified by its unique shape. Make sure to catch a glimpse or capture a photo as you won't see them anywhere else in the world.
TIP: Make sure to bring warm clothing. At 8,800 feet you'll be above the frost line and temperatures dip below those most commonly found in Costa Rica
Location: Poás, Provincia de Alajuela, Costa Rica
Hours: 7am – 2pm Monday – Sunday
Contact: +506 2482 2165
Price: $15 Adult, $5 Child
Parque Nacional Chirripó
Do you enjoy feeling like you're on top of the world? Like you've reached the top and you can't go any higher? Then you may have already considered a visit to one of the best national parks to visit in Costa Rica – and the one that hosts its highest mountain. Cerro Chirripó stands at 12,500 feet above sea level and is the prominent feature of Chirripó National Park.
To reach the peak is not an easy feat, and is perhaps reserved for the fittest of hikers. The trail leads you through 9 miles of rugged terrain, and climbs over 10,000 feet before reaching its culmination. From the top of the mountain, however, you will be rewarded with spectacular views of the entire park and beyond.
On a clear day you can see both the Pacific Ocean and the Caribbean Sea. There are regularly spaced refugios, or mountain huts, where you can rest your bones for the night before continuing the arduous hike one again that makes it the best national park near San Jose.
If you wish to attempt the climb, be prepared. Carry heaps of water, and a system for purifying more. You will need a sleeping bag, food, and a camp stove. Permits are required as well as an official guide. If you call the ranger station, you may be told that there is a long waiting list, so book well in advance. Permits are unfortunately no longer available at the ranger station and must be reserved online.
The local flora changes a lot with elevation in this popular national park near San Jose. Giant oaks are encircled by smatterings of wildflowers in the lower lands. Up above the tree line cactuses and other shrubs hug the earth. Near the peak only the most resilient plants survive. Those who share their resilience get to witness this stunning environment up above the clouds.
TIP: Check out the hot spring just a 15-minute hike from the ranger station. The sand bottom has been replaced by a concrete pool, and a tube expels hot water directly from the earth; a perfect way to massage your sore muscles after a long hike.
Location: Pérez Zeledón, Provincia de San José, Costa Rica
Hours:8am – 4:30pm Monday – Sunday
Contact: +506 905 244 7747
Price: $18
Parque Nacional Braulio Carillo
As you walk through the old growth jungles of the high elevation rainforest, your are transported through time; to an era when the trees grew larger, inflated by the increased density of oxygen in the air; when the woods were still and quiet, before humans discovered the land; when thousands of species lived in harmony with one another, and with every turn of the head a different plant or animal could be spotted.
When entering the BraulioCarillo National Park, the best national park in Paso Llano, Provincia de Heredia, Costa Rica, it is hard to believe how close it is to a major highway – one of the busiest in Costa Rica. Yet it is this highway that makes the park accessible to visitors. Another accessory favoring tourists is the gondola running up a small mountainside and down through a valley from one of the stations. On the way up you're scurried along the forest floor only feet from the ground, but the return journey is much more daring. The tram scales the treetops at about 170 feet above earth.
For those who come fit and prepared for a journey, a collection of hiking trails awaits to be trodden. Paths disperse from various points along the highway, the lengthiest of which spans 32 miles and descends nearly 10,000 feet from the Barva volcano down the valley into La Selva. Within the park's 180 square miles, there are also many shorter hiking options for day visitors.
This is indeed the best national park to visit in Costa Rica where wildlife is varied and plentiful. Around 500 bird species are known to pass through the park. Some significant species are: quetzals, bare-necked umbrella birds, snowcaps, brown-billed scythes, black-crowned antpittas, golden-browed chlorophonia, flame-throated warblers, long-tailed silky-flycatchers, yellow-eared toucanets, lattice-tailed trogons, tanagers, several species of hummin birds, and many, many more.
Flying critters aren't the only life to be seen in the park. Land dwellers also abound. Over 150 species of mammals live here too. Among those are: howler monkeys, white-faced capuchins, tapirs, Deppe's squirrels, white-nosed coati, northern tamanduas, jaguars, white-tailed deer, ocelots, pacas, raccoons, peccaries, and other very interested species.
TIP: Be prepared for regular showers. It is ALWAYS wet here – some years the rainfall reaches over 300 inches!
Location: Paso Llano, Provincia de Heredia, Costa Rica
Hours: 8am – 3:30pm Monday – Sunday
Contact: +506 2266 1892
Price: $10
Parque Nacional Diria
Diria National Park, the best national park in Guanacaste, Costa Rica provides a sanctuary not just for animals but also for tourists hungry for some wild vegetation. The small but diversified park engulfs an enchanting forest that sits atop a mountain. Reaching about 3,000 feet, the landscape is much greener up there than its surroundings.
Guanacaste province is dry in general, but during the dry season (November to April) Diria National Park is an oasis for migrating birds and other nomadic animals seeking food and water. It is known as a transition zone, so certain species can be spotted at different times of year.
Monkeys of all sorts climb the mountain in search of juicy unpicked fruit like mangos and figs. Some terrestrial mammals will ascend to the park seeking out greener vegetation during times of drought (every year). And, as a result, apex predators – namely large felines – make the journey up the hillside as well. Although normally nocturnal, you may be lucky enough to spot an ocelot, jaguar, or jaguarundi during the crepuscular hours.
One fascinating creature of this Costa Rica's best national park to visit is the blue morpho butterfly. You may spot this beauty floating in and out of the jungle flora while on a hike in Diria National Park. While resting, it keeps its wings closed together, only displaying a camouflaged brown and yellow pigment. But upon taking flight it reveals its true colors. The magnificent blue hue of the butterfly's dorsal side actually contains no blue pigment – nor any pigment. On a microscopic level scientists have found tiny scales that reflect light just right to portray a mosaic of deep, royal blue. The butterfly sports a wingspan of about 6 inches across – the largest in the region.
Other interesting species found here are: collared trogons, turquoise-browed motmots, long-tailed manikins, barred ant shrikes, great kiskadees, squirrel cuckoos, and woodpeckers.
The park contains two windy trails, both of which are well marked. For an escape from the dry forests and ubiquitous farmland of Guanacaste, make the short drive from the coast up to Diria. Flick your sandals off and strap on some hiking boots for a visit to one of the best national parks in Costa Rica!
TIP: You will find no water falling from the waterfall during the dry season. So check what time of year you will be there and decide whether that particular hike makes the cut for your day plan.
Location: Santa Cruz, Provincia de Guanacaste, Costa Rica
Hours: 8am – 4pm Monday – Sunday
Contact: +506 2680 1820
Price:$5
Parque Internacional La Amistad
Encompassing a massive 750 square miles, La Amistad National Park is the largest protected area and the best national park in Crorina, Provincia de Limón, Costa Rica. Its boundaries reach across the border of Panama – giving it international status. The park was extended across the southern border to protect some of the indigenous groups that inhabit the forests there. Those tribes include the Chirripó, Tayni, Telire,Talamanca, Ujarras, Salitre, and Abagra peoples.
This park boasts more virgin forest than all other parks in Costa Rica, and it has been estimated that about two thirds of the total species found in the country live here. Hikers and backpackers will be prized with glimpses of Baird's tapirs, giant anteaters, jaguars, puma, ocelots, coatis, and tons of bird, fish, reptile, and amphibian species. The number of plants and insects is far too high – even to speculate – as new species are found daily.
This top national park in Costa Ricacan be reached by either the Pacific or the Caribbean side. The reward comes at price, however. The park is not easily accessible and definitely not suitable for the average day hiker. There are no paved roads to the park – access is on foot or by horseback only. On the Pacific side a dirt road leads to the entrance, but a 4×4 vehicle is essential. On the Caribbean side the nearest ranger station is a 3-day hike away from the nearest road.
TIP: Definitely hire an experienced guide. Do not attempt to traverse this rainforest on your own. The jungle here is very dense, trails are not maintained, and care must be taken with respect to the indigenous population.
Location: Crorina, Provincia de Limón, Costa Rica
Hours:7am – 5pm Friday entrance ONLY
Contact:+506 2222 2666
Price:$10
The best national park in Lecheria San Gerardo, Provincia de Cartago, Costa Rica– due to its proximity to San Jose and not for its diversity. Up at 11,000 feet not much lives here – not even trees. Because it is above the tree line – and the frost line – hardly any plants survive the harsh conditions. The absence of foliage plus the grey rocks and barren landscape give the peak an eerie, moon-like appearance.
The rim of the crater bites a bitter cold straight to your bones as you peer over the edge down onto the green, sulfuric lake below. Not much activity has been noted in the last 50 years since a 4 year long eruption in the early 1960s showered the residents of Cartago with continuous ash and smoke.
The "hiking" trails are limited to one paved path that leads directly to the crater's edge. The plus side of this best national park near San Jose, Costa Ricais that it is wheelchair accessible for those special trips with grandma. Besides the lake, you can walk around the rest of the crater in search of the two bird species that inhabit the summit: the volcano junco, and the volcano hummingbird.
It is said that both the Pacific Ocean and the Caribbean Sea can be seen from the summit, however there are no guarantees it will be a clear day. The truth is the park can be visited in its entirety in less than an hour. Bus up, peek at the lake, walk around, and bus back down. There is also a café that offers food and drinks (watch for tourist trap pricing).
TIP: Bear sunglasses and a windbreaker. The intense sun and the relentless wind will give you a chill and chap your face even with just a quick visit.
Location: Lecheria San Gerardo, Provincia de Cartago, Costa Rica
Hours: 8am – 3:30pm Monday – Sunday
Contact: +506 2200 5025
Price: $15
Parque Nacional Piedras Blancas
Established in 1991 to protect the beaches and rainforest in southern Puntarenas province, Piedras Blancas occupies 35,000 acres (55 square miles) and houses hundreds of native species that makes it the best and must visit national park in Puntarenas, Costa Rica. It hugs the coast at Golfo Dulce, very close to the Osa Peninsula – a very diverse region. A plus to this park is its ease of access compared to its close by but wilder cousin ParqueNacional Corcovado.
This park is considered by many to have the best bird watching in Costa Rica. This may be because the high amount of rainfall – 200 inches per year – allows for many unique species of plants, flowers and trees to thrive, creating a wonderful habitat for flyers of all sorts. Over 300 species of birds can be observed here throughout the year including: scarlet macaws, toucans, red lored parrots, trogons, oropendolas, hummingbirds, and many others.
Because of its relatively low elevation and proximity to the ocean, the forests maintain a high humidity – great for plants, but tough for hikers. Those planning to visit this top national park in Puntarenas, Costa Rica should be aware of the 'sticky' weather and come prepared with light, breathable clothing, mosquito repellant, sunscreen, hiking shoes, snacks, and plenty of water.
TIP: If you don't want to make the drive or the bus journey down to La Gamba, you can catch a small plane from either San Jose or Liberia airport to Golfito or Puerto Jimenez and then take a boat to the park.
Location: La Gamba, Provincia de Puntarenas, Costa Rica
Hours: 8am – 4pm Monday – Sunday
Contact: +506 2775 1210
Price: $10
Reserva Natuaral Cabo Blanco
Nestled on the extreme southern tip of the Nicoya Peninsula is one of the most scenically beautiful areas in the entire region. Definitely among the best national parks in Costa Rica, Cabo Blanco Nature Reserve takes its name from the nearby island about a mile off the coast, which got its name because of the encrusted bird guano on top of the rock (white cape).
Cabo Blanco Natural Reserve was the one of the first nature reserves ever established in Costa Rica, and ultimately led to the many more conservation parks on which the country now bases its economy.
In the 1950s the Costa Rican government encouraged its citizens to "develop" the land and rewarded them with ownership rights over it. Within a few years much of the peninsula's woodlands had been "cultivated." In the early 1960s Nicolas Wessberg came from Sweden to the area with his Danish wife Karen Mogensen. After being deeply moved by the wildlife and plant life of Cabo Blanco they bought 3,000 acres (5 square miles) of land and, rather than clearing it, secured the status of Absolute Nature Reserve from the government in 1963.
The tree diversity alone is enough to impress botanists and laypeople alike in this best national park in Montezuma, Provincia de Puntarenas, Costa Rica. Some of the tallest trees are the Ceiba (Silk Cotton Tree) that reach upwards of 200 feet! The fastest growing trees are the Espavel (Wild Cashew), which can grow to 100 feet in just a few years. But the most abundant tree by far is the Pochote (Spiny Cedar).
As much of the land on the peninsula is occupied by farmers and ranchers, the reserve provides a refuge for a large variety of animals like: white-tailed deer, pacas, armadillos, anteaters, howler monkeys, coyotes, porcupines, raccoons, tons of bird species, and even some large cats such as ocelots and jaguarundi.
The nature reserve also protects many species of fish and other reef critters like lobsters and oysters within its nearly 4,500 acres of ocean area as well, making it the best national park to visit in Puntarenas, Costa Rica.
It is a small, yet important park that can be seen in a half day. It is easily reachable at the end of the dirt road a short drive from the little coastal town of Montezuma. The proceeds from the entrance fees fund maintenance of the park as well as preservation efforts.
TIP: If you want a chance to see some larger mammals, be the first to enter the park. There are not many trails so most animals take off after the first group passes through.
Location: Reserva Natuaral Cabo Blanco is the best natural parkin Montezuma, Provincia de Puntarenas, Costa Rica
Hours: 8am – 4pm Wednesday – Sunday
Contact: +506 2642 0093
Price: $12
Amongst the assortment of environmental parks that Costa Rica has to offer, a few common traits are revealed – raw natural beauty, tremendous diversity of plant and animal life, and a purposeful effort to protect these stunning habitats for generations to come.
It is so important to guard endangered species – all species, really – from encroaching cities and urban areas. By visiting national parks and biological preserves you are not only giving yourself the chance to appreciate nature first-hand, but you are supporting the protection that these plants and animals need to ensure their survival.
Involve yourself in sustainable eco-tourism and look into options for discovering the best national parks in Costa Rica. What are you waiting for!?
Other Related Articles:
Our other articles you might want to go through: