536 Views
9 Best & Cheap Volunteer Ghana Medical Volunteer Program Providers for 2021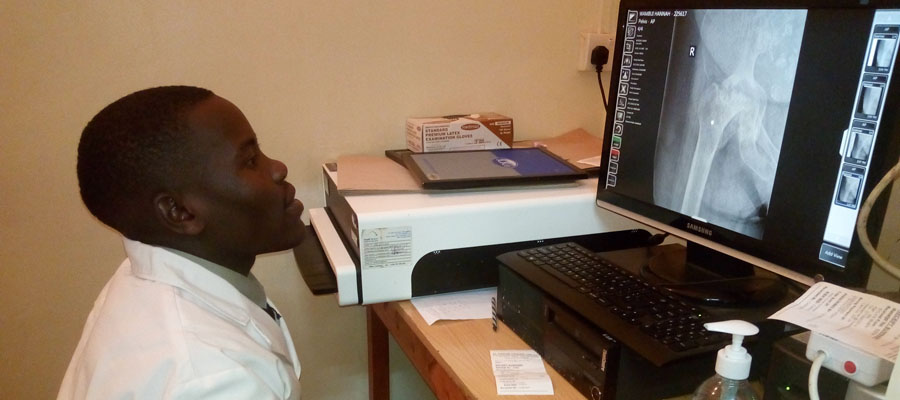 If you're searching for the perfect opportunity to make a difference by joining volunteer in Ghanaprogram and build your medical skills, the huge number of providers out there probably has you scratching your head as to which is best. Volunteering abroad is a big deal, and selecting the wrong provider can cost you money, threaten your safety, and ruin your experience.
You don't need to worry, because Traveller's Quest has carefully reviewed countless programs and compiled a list of the top 9 options so you can easily select a high-quality provider. We considered factors like price, reliability, safety, past volunteer reviews, and the different experience each option has to offer you. Keep reading to learn:
The top 9 providers of medical volunteer programs in Ghana and what each has to offer you.
Click the GET MORE INFO NOW button below and send an inquiry to each of our hand-selected providers on this list.
Easily compare programs with absolutely no obligation to you whatsoever.
Download our informative Volunteer Abroad Guide for helpful tips that will make your experience a success.
A Broader View
Founded in 2007 in Pennsylvania, this non-profit works primarily with low-income communities and helping orphans, so if that's your focus, this is a great choice for you. With A Broader View, you know the money you spend to join is making a big impact, as they have donated over $3.5 million to their local partners!
About the Ghana medical volunteering Opportunity
A Broader View actually offers 4 different medical missionprograms, so you can select the one best suited for you. Medical professionals can help treat patients, med studentscan observe and shadow doctors and nurses, and volunteers interested in public health can help raise awareness for HIV and educate locals on health issues.
Medical Volunteer Ghana: Fee
For a two-week program, you'll pay $995 per week. This organization doesn't charge a registration fee, so keep that in mind when you are comparing prices between providers. Your fee includes accommodations, meals, airport pickup and drop-off, and support before and during your trip.
Reviews:
Before selecting a provider for your Ghana medical volunteer trip, be sure to read through past volunteer reviews. A Broader View veterans have wonderful things to say about the organization. One said, "This volunteer experience exceeded my expectations."
Why we selected A Broader View:
This organization made our list of top 9 providers for medical volunteering in Ghana because of the wide range of opportunities they offer in the medical field. Given the $3.5 million dollars A Broader View has donated to build orphanages and clinics and provide support to poor communitiesensures your money is well spent.
RCDP International
This US-based non-profit was founded in 1998 and is one of the longest running volunteer organizations we have come across, ensuring they have the experience and know-how to make sure you have an amazing and meaningful experience abroad. With some of the lowest prices in the industry, RCDP is a great value!
About the Medical Volunteer Ghana
RCDP offers healthcare opportunities in both the Kumasi and Accra regions, both beautiful areas of Ghana. The project aims to provide much needed medical care to Ghana's poorest citizens. You will observe and assist doctors, help in health camps and educating the public, treat minor injuries, and assist in other ways as needed.
Fees:
RCDP offers some of the lowest rates for medical mission in Ghana you will find anywhere, but still manages to maintain extremely high-quality programs. You'll pay a registration fee of $279, and the low weekly fee. This includes safe accommodations, healthy meals, airport pickup, and the full support of the experienced RCDP team.
Reviews:
RCDP has excellent reviews, a fantastic sign when selecting a program provider for your Ghana medical volunteering trip. One past volunteer described it as the, "greatest experiences I've had."
Why we selected RCDP International:
As one of the longest running volunteer organizations in the world, you can trust RCDP to make sure you have a safe, meaningful, and impactful experience abroad as a medical volunteer in Ghana. With some of the lowest rates you'll find, RCDP is a great value that makes a big difference in the world.
International Volunteer HQ
Founded in 2007, IVHQ has grown to be the largest volunteer organization in the world, and they've helped over 100,000 volunteers make a difference all over the globe. With low rates and great reviews, IVHQ is a good choice as a reliable provider. They send 20-50 volunteers to Ghana each month, so you'll make great new friends.
About the Ghana medical volunteer program:
IVHQ offers a variety of medical opportunities in Ghana. Your placement will be determined by the current needs of the project, your interests, skills, and background. You may be observing/assisting in local clinics, providing medical care and guidance in children's homes, or doing medical outreach and malaria testing.
Fees:
You will pay $299 for a registration fee, and the reasonable rate of $390 for a 2-week program. This will cover your accommodations and meals, airport pickup, and the support of the IVHQ team. You'll also receive online training before you travel, and discounts on flights and insurance.
Reviews:
Reading reviews can offer insight when selecting a Medical Volunteer Ghana program. One former IVHQ volunteer said, "Volunteering in Ghana was truly one of the most rewarding experience I have ever personally had. Being able to help the local communities while living in such a culturally rich environment was amazing."
Why we selected International Volunteer HQ:
IVHQ is the largest volunteer organization in the world, and with 100,000 volunteers under their belt they have it down to a science. With so many volunteers traveling with them to Ghana each month this is a great choice if bonding with likeminded friends is a priority for you as Ghana medical mission volunteer.
Love Volunteers

This award-winning group was founded in 2009. A brother and sister from New Zealand took a trip around the world with the goal of finding worthy non-profits who needed volunteers and now send thousands around the globe each year. Love Volunteer offers a helpful online system to walk you through planning your trip.
About the medical volunteering program in Ghana:
This program is a great opportunity to learn valuable skills and advance your medical career. You will be shadowing and observing doctors and nurses as they treat patients in clinics in the Accra region of Ghana. Medical professionals, medical students, and pre-med students are all welcome to join.
Fees:
You will pay a registration fee of $299. One week of volunteering will cost you $309,which works out to $44 a day. This includes your accommodations, meals, airport pickup, and support from the Love Volunteers team. You'll also gain access to their handy online dashboard to plan your trip step by step.
Reviews:
Seeing how the volunteer experience has impacted other volunteers can help you select the best program provider for your medical volunteering. One former Love Volunteer said, "It was for me one of my best experience of my life from any point of view like humanly, emotionally, professionally, or culturally."
Why we selected Love Volunteers:
Reasonable rates, great reviews, and a valuable learning experience that will help advance your future medical career make this award-winning organization a great choice for your Medical Volunteer Ghana.
Agape Volunteers
Founded in 2009, Agape Volunteers specializes solely in bringing international volunteers to humanitarian projects in Africa. Their goal is to offer affordable ways for people to travel to Africa and improve the lives of people there who are struggling and in need.
About the healthcare volunteer program in Ghana:
The hospitals and clinics in Ghana are underfunded and their limited resources are stretched to the breaking point. They are in desperate need of help from experienced medical professionals and students, and you can join this program. You'll spend the first few days shadowing and learning, then begin to help treat patients.
Fees:
Agape does not charge a registration fee. A two-week program will cost $741. This includes your accommodations, 2 meals a day 6 days a week, full support from the Agape team, airport pick up and drop off, and a Nairobi city tour. Additional recreational excursions like safaris are available at an additional cost.
Reviews:
According to past volunteers, Agape is an excellent choice tovolunteer in Ghana medical programs. One former volunteer said, "I would recommend Agape to anyone as they were very organized and professional but fun and enthusiastic at the same time."
Why we selected Agape Volunteers:
We love that Agape specializes in bringing volunteers to projects only in Africa, showing their true dedication to the cause. You'll get hands-on experience as a Ghana medical volunteer experience, free travel insurance, and the option to add on fun trips like safaris and beach excursions.
Eli Abroad

Founded in 2001, this non-profit has been bringing international volunteers around the world to make a difference for nearly 20 years. Eli abroad is short for Experiential Learning International, and this acronym embodies the spirit and philosophy behind the organization.
About the Ghana medical program:
You will be shadowing and supporting the overworked staff at either the Swedru Government Hospital, or the Tamale West Hospital. You'll be exposed to a variety of techniques, learn valuable skills, help take some of the pressure and stress off of the hard-working staff, and become well versed in the treatment of malaria.
Fees:
You will begin by paying a registration fee of $200. The cost of a two-week program is $955, and each additional 2 weeks will cost you another $135. This will cover your accommodations with a local host family who will also serve you breakfast and dinner, airport pickup, a 4-day orientation, and full support from Eli Abroad.
Reviews:
A past Ghana medical mission volunteer trip with Eli is eager to return, a great sign she had a good experience with the provider. "This experience has inspired me to work even harder to reach my goals. I want to be able to go back to Ghana as soon as possible and continue supporting the people."
Why we selected Eli Abroad:
Reasonable rates, rave reviews, and the culturally immersive opportunity to stay with a local family from Ghana all contributed to making Eli Abroad one of our top picks for Medical Volunteer Ghana.
IFRE Volunteer
Based in Dallas, TX, this hard-working non-profit organization offers extremely low rates and life-changing programs. Since 2006, they've been dedicated to offering affordable experiences abroad that immerse volunteers in the local culture and help them make a big difference for people in need. A great choice!
About the volunteer in Ghana medical program:
At this impactful project, located in Kasoa, Ghana, medical professionals and students pursuing a career in the field will observe and assist doctors and nurses working hard to treat people who need healthcare. You may also be able to join in public outreach programs designed to improve the quality of life in poor areas.
Fees:
IFRE has consistently offered some of the lowest prices that you'll find without sacrificing quality. You'll pay a registration fee of $299, and only $175 a week. This will include the unique opportunity to stay with a local host family who will serve you three delicious local meals a day, airport pickup, and 24/7 support.
Reviews:
The recommendations of former IFRE medical mission volunteers in Ghana are a great source of feedback to consider. A member of a group who joined the experience said, "We hope to return someday and will definitely recommend IFRE as an organization to volunteer through when going abroad."
Why we selected IFRE
Super low rates, high-quality life-changing programs, and the unique chance to immerse yourself in the local culture while volunteering all make IFRE a great choice for Medical Volunteer Ghana. We also love that for an extra $250 you can have a week long language and culture course to prepare you first!
Original Volunteers
This UK based organization sends volunteers each year to over 100 projects in 20 countries. The self-proclaimed "budget volunteering specialists", they offer low rates to help you save. If you have unique skills and want to do something outside of the structured programs, they can tailor your experience to your skillset!
About the Ghana healthcare program:
There are a variety of options to volunteer in medicine through Original Volunteers, and you can get involved in more than one. Medical students and professionals can volunteer at the local hospital, but even younger students without experience can help administer first aid at local schools, distribute health resources, etc.
Fees:
Original Volunteers has extremely low prices. You'll pay a $150 registration fee, and only $130 per week. Hospital volunteers will need to pay a one-time fee of $100 to cover supervision. The fee covers accommodations and a local coordinator who will help you each day. Meals and transportation are your responsibility.
Reviews:
When selecting a provider for your Ghana medical mission volunteering opportunity program, you want one that past volunteers speak highly of. This past volunteer raves about Original Volunteers. "Amazing experience cannot recommend highly enough would go back in a heartbeat. a worthwhile charity doing awesome things for underprivileged people."
Why we selected Original Volunteers:
Low rates and great reviews earned this organization a spot on our top 9 providers to Medical Volunteer Ghana programs. We also love that you can participate in a variety of programs while abroad, not just the healthcare aspects, and that they will tailor your experience to your skillset.
Ubelong
This US-based organization is committed to making volunteering available to anyone from any walk of life that wants to make the world a better place. From high schoolers to GAP year students to university class groups to internships all the way up to senior citizens, there is aUbelong program that is right for you.
About the Ghana medical volunteer opportunity
The healthcare system in Ghana is seriously lacking. Malaria is a leading cause of death, HIV is an epidemic, and poor sanitation leads to skin infections, diarrhea, and typhoid. Malnutrition and infant mortality rates are high. In this program, you'll help educate the public to change these things, and assist in a local hospital.
Fees:
You will begin by paying a $295 registration fee, and then the low price of $260 per week. There is another one-time fee of $200 which goes to support the local hospital. This includes your accommodations, meals, airport pickup, and the support of the Ubelong team.
Reviews:
If you're looking for rave reviews to seal the deal on your Medical Volunteer Ghana provider selection, look no further. A Ubelong volunteer said, "The UBelong trip was truly a one of a kind experience. The volunteering experience was an eye-opener, and it was very safe. The volunteer leaders are incredible and humble people."
Why we selected Ubelong:
Ubelong's reasonable rates and stellar reviews caught our eye when seeking contenders for our top 9 volunteer in Ghana medical program providers. We also love their inclusive mission to help all volunteers young and old make a difference.
Conclusion:
We've gone over the top providers, what they have to offer, their prices, and all the details you need to know to make an informed decision. Pick one of these vetted organizations and spare yourself the heartache of randomly selecting an option off the internet that might cost you money, security, or the chance to have an amazing experience abroad.
Traveller's Quest is here to help you make good choices and have the most successful volunteer abroad trip that you possibly can. We add new articles like this one all the time, so keep checking back. As our gift to you, you can download our free Volunteer Abroad Guide, packed full of insider tips and helpful information to assist you in your travels!
If you are interested to volunteer in any other beautiful country, check out these articles that explain best medical volunteer program providers in Argentina, Nepal, India, Thailand, Cambodia, Tanzania, Kenya, South Africa, Peru, Guatemala and Uganda