Action Peru Treks was started in 2015 by Roxner Cardenas, who was born in a small community outside of Machu Picchu and has trekked this area all of his life. He has guided hundreds of groups on the Inca Trail, Ancascocha, Salkantay, Lares and the Choquequirao treks, both as a porter and a tour guide. He first visited Machu Picchu when he was 12 years old and was stunned by the history and architecture and decided to study to be a guide so he could share his culture and this beautiful landscape with others.
THE TREKKING COMPANY:
Action Peru Treks was started to create a RESPONSIBLE, SUSTAINABLE and ECO FRIENDLY TOUR Company in Cusco.
Action Peru Treks is a fully licensed, professional trekking tour operator and proud to be a completely local indigenous company that promotes responsible tourism in Peru.
MISSION AND VISION:
We strive to bring genuine, unique tours that you won`t find through any other trekking agency. We believe in providing fair pricing to you, while providing fair compensation to our guides, cooks and porters. We want to provide you with the best quality experience, from your first step, until you return to your country and tell your friends and family about the magic that is this sacred valley. While trekking with our team you will see that we love the work we do and we want to share our knowledge and love of Peru with you.
Talk to one of our clients and they will tell you that our tours are unlike any other
Read 6 Reviews
Write a review for ""
Best Inca Trail Tour Company

I hiked the Inca Trail in December 2021, and I have to say that this trekking company is the best tour provider to hike the Inca Trail to Machu Picchu. They were very flexible with deaprure dates and they were so fast responding our emails when we contacted them via email. Their staff (guides, cooks and porters) were just amazing and I would recommend them 100% if you are thinking to hike the Inca Trail trek. I also want to thank you Roxner for helping us to organize our trek.
3 ACTION PERU TREKS Programs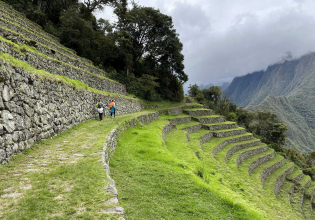 Destinations

Peru

STARTS/ ENDS IN

Cusco / Cusco

Age Range

5 / 80 Years

Travel Styles:

Operator
From
$
510
Duration

2 days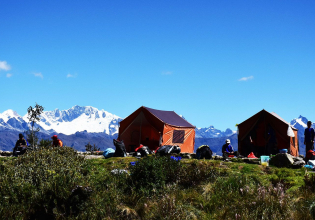 Destinations

Peru

STARTS/ ENDS IN

Cusco / Cusco

Age Range

6 / 70 Years

Travel Styles:

Operator
Destinations

Peru

STARTS/ ENDS IN

Cusco / Cusco

Age Range

7 / 70 Years

Travel Styles:

Operator