Active Internationals, India
About
A little less than a decade ago began the incredible journey of Active Internationals, which was formed to bring together the two worlds of 'haves' and 'have-nots'. After coming to a formal existence as a Private Limited in 2008, Active Internationals championed the concept of bringing together – Youth travel India, exchange programs & Gap year programs. Active Internationals is an organization with a heart; with a sole aim of bridging gaps of the world. Gaps - those are social, economic and cultural. Progressing quickly, the portfolio of the company has grown manifolds. We have our presence in four countries viz. Incredible India, Nepal, Bhutan and Sri Lanka and have partner agencies across the globe in 5 continents comprising of more than 30 countries.
Catering to a variety of gap year programs & travel needs of our customers we have representative network in more the 15 cities of the Indian sub-continent. This gives us a strong presence in the region and allows us to carry out our activities with great finesse. Our current strength allows us to bring to our customers programs like – Volunteer abroad, Work abroad programs, Culture exchange programs & Gap year programs for Youth groups.
Our MISSION is to engage today's youth and offer them the best platform for responsible and content-rich travel programs in the world. Active Internationals' VISION is to become an important contributor in making visionary leaders for the future world through our 'social change travel programs' and 'Gap year programs'.
Reviews
Write a review for ""
1 Active Internationals, India Programs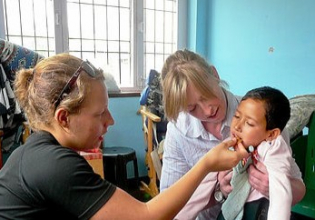 Destinations

India

Age Range

18 + Years

Project Types:

Special Needs Care, Youth Development

Operator