Addu Dive is a leading water sports adventure operating agency based in the Maldives. The tour provider was founded by a group of professional divers to provide international water adventure lovers a 5-star diving experiences at reasonable prices. The company is situated on the outskirts of Addu City, S. Feydhoo. This city is fenced by the breathtaking diving centers of the Maldives, allowing you to explore the majestic reefs, mantas, and a range of marine species.
Addu Dive operates all types of water sport activities in the Maldives. Addu offers scuba diving opportunities for all levels of divers along with diving courses. In addition, the company also offers PADI adventure diving, discovery diving trips, day diving trips, dive safari, island explores, beach BBQ, and Addu tour and resort tour packages. In addition, Addu Dive provides free pick-up and drop-off, tea, water, fruits, and towels on onboard excursions and all types of diving equipment for your convenience.
If you have dived in the Maldives with Addu Dive and want to help future travellers by sharing your experience, write a review of Addu Dive below. If you are organizing a diving trip to the Maldives with this provider, read reviews below left by former travelers.
Reviews
Write a review for ""
1 Addu Dive Programs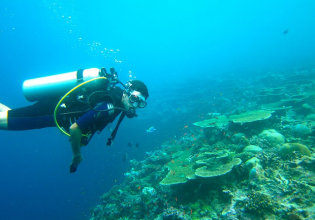 From
$
1100
Duration

5 days