Africa Zim Travel & Tours
Africa Zim Travel is a tour operator based in Victoria Falls, Zimbabwe. The company was started to provide travelers with an authentic journey of Africa. Their tours will enable you to get up close with the natural wonders, wildlife, ethnic communities and African culture. This is still their main objective, and they are committed to making your Africa journey memorable and fun. They are highly professional and will provide you with a complete travel management and personalized itineraries. In addition, their tours will meet your requirements and needs and provide you with a fascinating journey into Africa.
Africa Zim Travel also offers its tour programs in Botswana, Namibia, South Africa, Zambia, and Tanzania. They operate amazing safari experiences in world-renowned national parks where you will see elephants, lions, hyenas, rhinos and the amazing diversity of African wildlife. The company's safari programs range from camping safari, highlights safari, honeymoon safari, canoe safari, air safari, game drives, and bush walks. Additionally, you will experience activities in the Victoria Falls like scenic flights, bridge slide, rafting, bungee jumping and boma experience, cultural tours and day trips in villages and cities. With Africa Zim Travel, you will discover the fascinating culture, landscape and wildlife of Africa.
Are you excited about a fun time in Zimbabwe with Africa Zim Travel? You can visit TravellersQuest to read Africa Zim Travel Reviews from past travelers as well as leave a review of your own experiences.
Reviews
Write a review for ""
2 Africa Zim Travel & Tours Programs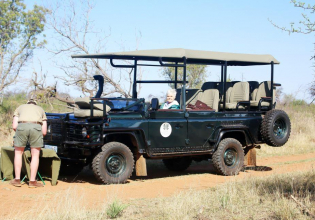 Destinations

Zimbabwe

STARTS/ ENDS IN

Victoria Falls / Hwange National Park

Age Range

5 / 90 Years

Travel Styles:

Adventure and Sports Activities, Active and Outdoor, Wildlif...

See More

Operator
From
$
930
Duration

5 days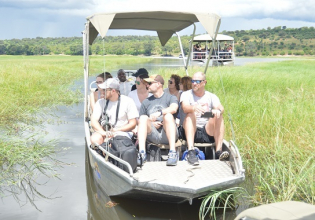 Destinations

Botswana

STARTS/ ENDS IN

Victoria Falls / Victoria Falls

Age Range

5 / 90 Years

Travel Styles:

Wildlife, Landscapes & Nature, National Parks, Safari, Wildl...

See More

Operator