ART IN TANZANIA (AIT) is a *non-governmental organization (NGO) registered in Tanzania, Zanzibar, and an independent entity in Finland. The organization launched in 2001 supporting local artists who did not have the resources to develop their talents.
Since then, the organization has grown and now runs more than 300 volunteer and internship placements in Tanzania to support the local communities.
ART IN TANZANIA welcomes volunteers and interns to participate in community projects and also organizes adventure programs such as safaris, historical tours and climbs to the top of Mount Kilimanjaro! Alumni, volunteers, interns and their families are welcome to participate in our safari and tourism programs. When you book your trip through AIT, you will have the experience of a lifetime, all while providing support to the local Tanzania community.
AIT alumni include volunteers and interns from all over the world. Volunteer and intern projects are in the fields of Education (all levels), Social Work, Medical & Health practice, Social Media, Arts & Music, Sports, and HIV/AIDS Awareness.
Our Mission Statement:
To promote the development of the most vulnerable communities in Africa developing partnerships with international NGOs, Universities and Corporate sector.
Our Vision:
Self-sustainable operations are the only way to help vulnerable societies.
Reviews
Write a review for ""
1 Art in Tanzania Programs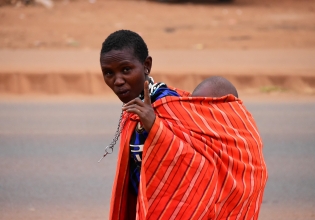 Destinations

Tanzania

Age Range

18 + Years

Project Types:

Orphanage and Childcare, Teaching English, Medical and Healt...

See More

Operator