Bhutan Travel Guru is a travel company based in Bhutan and they are committed to taking care of travelers fully so that they can travel with confidence. The company was founded by a team of dedicated professions with a shared goal of providing travelers with a fulfilling and highly satisfying experience. The team works hard to ensure a hassle free and comfortable travel so you can relax and fully immerse in the travel experience.
Bhutan Travel Guru is well connected with excellent service providers all over the country. The company offers tailor made itinerary perfectly accustomed to your every interest and travel goals. They are committed to providing you with a true glimpse of Bhutan be it joining a wedding ceremony, visiting a local astrologer, a game of traditional archery and anything else that you would like to see in Bhutan. The company takes pride in its fully customizable and highly personalized tour package design.
Visit TravellersQuest to read Bhutan Travel Guru Reviews and let us know about your journey if you have been a part of their travel programs.
Reviews
Write a review for ""
1 Bhutan Travel Guru Programs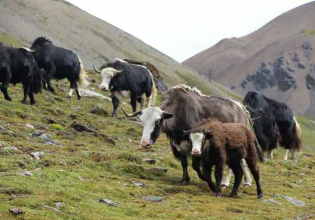 Destinations

Bhutan

Age Range

10 + Years

Travel Styles:

Adventure and Sports Activities, Active and Outdoor, Adventu...

See More

Operator
From
$
1625
Duration

8 days