About
Camps International was born in 2002, starting with a single camp in Makongeni, Kenya. Camps' founding team spent a couple of years developing our unique community-based model and we have now been able to emulate this in locations across East Africa, South East Asia and Latin America. We've hosted more than 30,000 travellers and completed over 200 transformative community, wildlife and environmental projects, helping to positively impact the lives of more than 100,000 people worldwide. Over the years we have developed a real connection with the people, wildlife and environments that our business is built around and had the privilege of working with the huge diversity of inspiring people worldwide, that make up our brilliant team.
We're not like other school expedition providers. As a social enterprise, we are driven by our strong sense of purpose, which forms our foundation and determines every aspect of the way we operate. We invest in building permanent camps in the heart of the places we care about. We commit to the highest standards of responsible tourism throughout all our operations. We work in partnership with local communities and employ a fantastically diverse team of passionate staff around the globe. Most importantly, we put purpose before profit, always. We call this the Camps Effect and it is the engine that drives our positive impact – for the young people who travel with us and for the planet.
Our Camps are located in some of the most spectacular regions of the world and we have expedition infrastructure in 16 countries, including Kenya, Tanzania, Uganda, Peru, Ecuador, Costa Rica, Borneo, Cambodia, Nepal, Laos, Thailand, Vietnam, China, Sri Lanka, Madagascar and Iceland. Each of our destinations offer unique experiences, but all share our Camps ethos, values and high safety standards.
Headquarters
United Kingdom
Reviews
Write a review for ""
1 Camps International Programs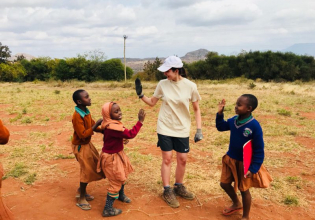 Destinations

Kenya

Project Types:

Wildlife and Animal Care, Construction and Renovation, Commu...

See More

Operator