Don Tours & Safaris is a Namibian Based Tour Operator that offers tour and safari packages for luxury, Big 5, family, and honeymoon vacations​.
Owned and ran by Namibians, operating since 2018. The owners came together to create an organization that supports locals in Namibia be it guides or the community in general. A young company with people with vast experience in guiding and in business.
We care about Namibia.
Not only providing luxurious trips we have our own charity organization which was started by our director Alvin. Stand With Namibia is a nonprofitable organisation which helps the community on out tour. When visitors travel with us if they want to help and make a difference to the community they do so by giving books, stationery, shoes and clothes. Many place we travel are remote areas, these place they do not have as much as people in big cities so by the little gift u give to the community it makes a big difference. For more information on this send us an email.
Why Us
We focus on providing quality and unforgettable memories that you will take home with. Our Safaris range from Premier luxury tours, Family vacations, fly Inn Safaris, group tours, Camping in style and trips for solo travelers. Every tour was carefully planned and designed by our team in order for our clients to enjoy their holidays. For those who are bit in a hurry we do have day trips,in Windhoek, Cape Town and Victoria falls we care about our client's needs thats why u can pick and choose which trip suits you. All Safaris can be customized to what you want Don Tours is a flexible and reliable tour operator. We save the hassle of booking a trip because when you choose us we provide everything from the guide, driver, flights, and accommodation.
Reviews
Write a review for ""
3 Don Tours & Safaris Programs
Destinations

Namibia

STARTS/ ENDS IN

Namibia / Windhoek

Age Range

4 / 94 Years

Travel Styles:

Active and Outdoor, Adventure, Photography, Safari, Wildlife...

See More

Operator
From
$
3010
Duration

8 days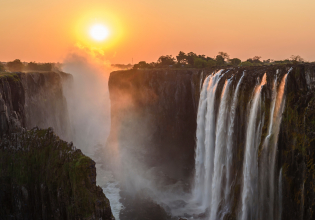 Destinations

Zimbabwe

STARTS/ ENDS IN

Zimababwe / Harare

Age Range

2 / 97 Years

Travel Styles:

Adventure, Photography, National Parks, Safari, Wildlife Saf...

See More

Operator
From
$
7010
Duration

11 days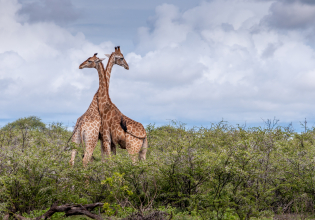 Destinations

Namibia

STARTS/ ENDS IN

Namibia / Harare

Age Range

5 / 92 Years

Travel Styles:

Adventure, Safari, Wildlife Safaris and Game Drives, Getaway...

See More

Operator
From
$
1810
Duration

6 days