This award-winning travel and tour operator in Nepal, Earthbound Expeditions, offers environmentally and socially responsible travel and tour packages across Southeast Asian Himalayas and beyond. Established in 1999, the company offers 360 pre-made and customizable itineraries. The itineraries cater to all kinds of outdoor adventures. Excelled by years of experience in the field of outdoor adventures and recognized for brilliance by TripAdvisor, Lonely Planet, TravellersQuest and The New York Times, Earthbound Expeditions offers tailored itineraries to explore the splendors of Nepal and other Southeast Asian countries. Earthbound Expeditions is best recognized for providing trustworthy and safe trips to 'off the beaten track' locations for individuals and group travelers.
If you are planning a trip with this company, you can read some of Earthbound Expeditions' genuine reviews left by past travellers below. If you have recently traveled with this company, feel free to write a review below so that future travellers can benefit from your honest feedback.
Reviews
Write a review for ""
1 Earthbound Expeditions Programs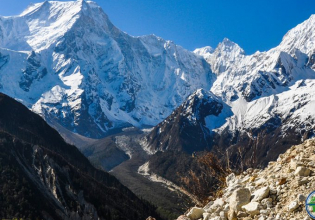 Destinations

Nepal

STARTS/ ENDS IN

Kathmandu / Kathmandu

Age Range

18 + Years

Travel Styles:

Active and Outdoor, Adventure, Hiking, Trekking

Operator
From
$
1597
Duration

16 days