About
ELI Abroad is a registered charitable non-profit organization ELI has had non-profit status for many years now. We partner with organizations from around the world that make a difference in their communities. We work closely with these groups to ensure ELI volunteers get meaningful experiences at reasonable prices. Any "profits" we make go back into charitable causes that we support and into the programs that we offer.
ELI's full name, Experiential Learning International, reflects our philosophy. We believe that the most compelling life lessons come through experience, and that international experiences are among the most profound influences on our sense of self and our view of the world. We see learning as a lifelong journey: our participants have ranged in age from 18 to 82 and come from all over the world. To date we have had participants from 44 countries! Many of our volunteers have gone on to work in the non-profit sector, or even form their own foundations.
Our staff is experienced and knowledgeable. Our program fees are among the lowest. Our relationships with our foreign partners are based on mutual trust and respect. We work hard to build long lasting relationships with all our partner organizations and take pride in the long term benefits the communities we work in have experienced as a result of the hard work done by ELI volunteers.
Headquarters
United States
Reviews
Write a review for ""
1 ELI Abroad Programs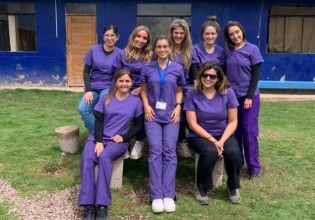 Destinations

Peru

Age Range

18 + Years

Project Types:

Medical and Healthcare, Others

Operator