Founded in 1997, today Fez Travel is one of the most reliable and popular tour operators in Turkey, carrying more than 10,000 passengers each year on our diverse range of Turkey & Greece tours. We are also one of the leading tour operators for ANZAC Day. In addition, we enjoy long-term associations with some of the world's biggest travel companies, providing their ground services in Turkey.
Although we no longer operate the famous "Fez Bus" hop-on hop-off service that gave us our start back in 1997, the spirit and passion for travel that drove our early success lives on today and is reflected in everything we do.
For us, travel is more than just a holiday – we believe that it deepens our tolerance and understanding of historical, cultural and social issues. This is reflected in our itineraries which strive to provide more authentic experiences to our guests, and in the approach of our tour guides when they are on the road.
With Fez Travel you will see all of the "must-see" sights, but our expert local guides will show you plenty of hidden treasures as well. We know that holidays are precious, and so we have designed each of our tours carefully to give you unforgettable memories and great value. Our travellers come from all walks of life and so our itineraries have also been planned to provide the perfect mix of sightseeing and free time.
We aim to show you the heart of both of these countries, and for you to walk away feeling as though you have had an experience, rather than simply ticked off a list of places to see.
Whether you are a history buff, prefer to get off the beaten track, or simply want to relax and enjoy the sun and sea, whether you prefer a small group tour or a more independent style of travel, Fez Travel has something to offer everyone.
Reviews
Write a review for ""
3 Fez Travel Programs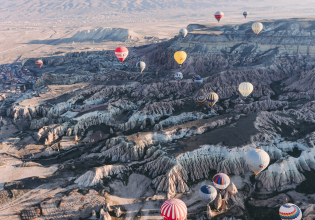 Destinations

Turkey

Age Range

8 + Years

Travel Styles:

Operator
From
$
1131
Duration

10 days
Destinations

Uzbekistan

Age Range

8 + Years

Travel Styles:

Operator
From
$
1909
Duration

9 days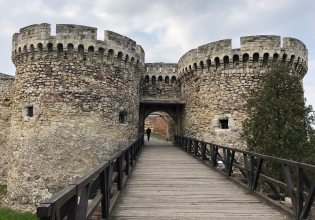 Destinations

Serbia

Travel Styles:

Tours and Travel, Active and Outdoor, Sightseeing, Attractio...

See More

Operator
From
$
2880
Duration

16 days