Glory Tours is a provider of sightseeing Tours, Private and group tours and Excursions in Barbados. We offer tours to hotel and cruise ship passengers.
Glory Tours Mission is to provide fun filled, adventure packed, informative tours and excursions in Barbados. We love our Island and we want to share that love with you :o). We will show you the sights and attractions and share with you the many stories behind them.
At Glory Tours we will share the beautiful Island of Barbados with you while regaling you with stories of pirates, battles, love affairs and fateful journeys. This little island is quite a gem and we are excited to show and share with you why.
Reviews
Write a review for ""
1 Glory Tours Programs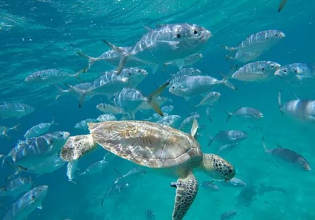 Destinations

Barbados

Travel Styles:

Active and Outdoor, Adventure, Snorkeling, Swimming, Others

Operator