Great Wall Hiking works with the goal of providing a once in a lifetime experience of the Great Wall of China. Since 2009, they have been offering a variety of walking, hiking, trekking and camping tours in the Great Wall of China in Beijing as well as in Hebei and Shanxi. Their single focus has enabled them to be a leading Great Wall tour operator in Beijing. All their tours have been carefully researched and designed, and the tours are led by a team of specialist guides. They also strive to constantly improve their itinerary and provide travelers with the best services.
Great Wall Hiking conducts tours in small groups so they can provide individual attention to each traveler. They also cater to provide tours and budget tours. They take care of traveler's every need in every season so they can conquer the wall in maximum comfort. They provide day hikes as well as multi-day experiences, and you can choose one that best fits your physical abilities and comfort. Their Great Wall Hike will take you to the wild, remote and hidden sections of the wall. You will also get opportunities to learn about the history and culture of China, witness amazing scenery, explore the rural villages and interact with locals farmers, and last but not least, try delicious local food.
Are you excited about exploring the famed Great Wall of China with Great Wall Hiking? Learn about past travelers' experiences by reading Great Wall Hiking Reviews on TravellersQuest and write a review yourself after your trip.
Reviews
Write a review for ""
1 Great Wall Hiking Programs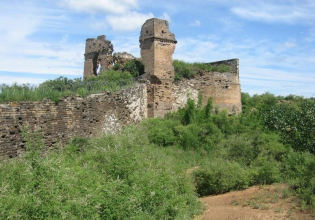 Destinations

China

Age Range

2 + Years

Travel Styles:

Adventure and Sports Activities, Active and Outdoor, Adventu...

See More

Operator
From
$
900
Duration

3 days