Read 1 Reviews
Write a review for ""
Delhi to Agra - Taj Mahal Tour

We booked a overnight trip to Agra (Taj Mahal) and visit Mathura and Vrindavan on the way to Agra. Mohit our driver for the tour was excellent, we got a free upgrade to our vehicle and the journey to Agra and back was very pleasant. Mohit is very friendly and took care of our needs and helped out explaining what to expect. He did a marvelous job throughout the trip. He was attentive to our dietary needs and took us to the right places to eat along the way.
We visited the Taj Mahal the next day early morning beating the heat and the Taj tour guide (Rahul) took care of all the ticketing etc and we were glad we did the early morning tour thereby beating the heat. Rahul is also an excellent photographer and took quite a few photos for me and my wife which we would never have been able to figure out the best shot. This helped us to focus on the Taj and not having to spend time figuring out the best spot to shoot photos.
Both Mohit and Rahul were excellent to work with and made our trip a memorable and pleasant one and would definitely recommend India Trip Planners if you are planning a trip within India. Aradhana from India Trip Planners was always keeping us informed prior the the actual start of the trip and the handover between her and Mohit was seamless. Aradhana was always pleasant and patient in answering all my pre-trip inquiries and never during our entire experience did they try to upsell us on anything and the entire trip was within our budget.
2 India Trip Planners Programs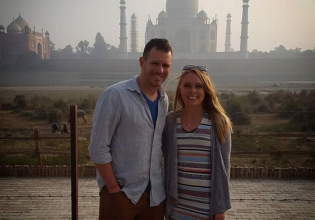 Destinations

India

STARTS/ ENDS IN

Delhi / Delhi

Age Range

1 / 100 Years

Travel Styles:

Active and Outdoor, City Sightseeing, Countryside and Villag...

See More

Operator
Destinations

India

STARTS/ ENDS IN

Delhi / Delhi

Age Range

1 / 99 Years

Travel Styles:

Sightseeing, Attractions, Culture & History, Art and Archite...

See More

Operator