Inside Tours Costa Rica is a travel company based in San Jose in Costa Rica. They are known for their quality services and amazing range of tours and adventure activities. They operate their tours in all parts of Costa Rica and will help you explore the beauty of Costa Rica in depth from its lush rainforests and wildlife, waterfalls and hot springs, beaches and ocean, and spectacular volcanoes. You will also be able to get a tastes of Costa Rica's culture and lifestyle while being a part of responsible tourism. Moreover the tours are all inclusive and provide value for money. You can sit back and enjoy your time in Costa Rica.
Inside Tours Costa Rica operate many tours that will take you into the heart of Costa Rica under the guidance of accomplished guides and drivers. They aim to be more than just a tour operator and their packages are suited for individuals, families and couples. Some os their popular tour programs are Safari & Llanos del Cortes, Monteverde & Hanging Bridges, Rio Agrio & Pozas Celestes, Conchal & Tamarindo Beach, Quesera Beach & Tortuga Island, San Lucas Island, Tortuga Island Economic, Rio Celeste & Labyrinth Katira, Whale watching, Manuel Antonio, Fascinating Caribbean, Manzanillo, Cerro Pelado sunrise, Bioluminescent Plankton Camping and Cedros Island and La Leona Waterfall among others.
Do you want to vacation in Costa Rica with Inside Tours Costa Rica? You can visit TravellersQuest to explore Inside Tours Costa Rica Reviews from past travelers as well as leave a feedback of your own experiences.
Reviews
Write a review for ""
1 Inside Tours Costa Rica Programs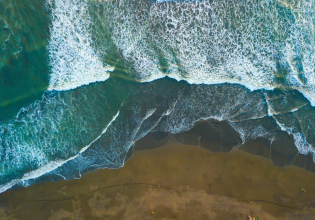 Destinations

Costa Rica

Travel Styles:

Tours and Travel, Active and Outdoor, Hiking, Sightseeing, A...

See More

Operator
From
$
2510
Duration

9 days