The BEST way to experience a city is through its history yet with an understanding of its future.
That's where we come in. Insider Guides are exceptional. We don't 'dumb down' or try to make information complex. We deliver brilliantly constructed tours (yet non scripted!) that leave people intrigued and wanting more. With over 10 years of experience and hundreds of thousands of guests we have esentially become the benchmark of tour excellence.
Our ethos is to provide you with the BEST - for us that means: engaging non scripted tours, a dynamic historical narrative, to deliver insights that only a team of specialists could do, tour routes that encompass hidden and unique sites (which other companies simply miss), on top of all major and integral sites, and be nothing less than a trave­l experience, if not the highlight of your visit here.
Reviews
Write a review for ""
1 Insider Tour Programs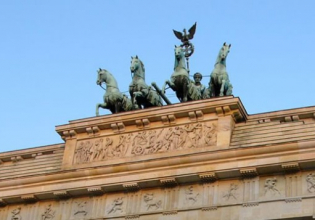 Destinations

Germany

Travel Styles:

Art and Architecture, Cultural, Religious & Historic sites,...

See More

Operator