We create and operate tours that let travelers experience the country from a local and authentic perspective by connecting them with our place and our people.
Tour Guides
Our guides connect travelers with the experiences we offer. They tell the stories of our country in a profound yet straightforward manner. Irish Experience guides are supported by an ambitious in-house operations team that works behind the scenes to make sure every tour turns out flawless. Our local guides are a team of creators, connectors, and storytellers on a constant journey to discover the stories that our country has to tell you. In developing our experiences, we strive to make them amazing for travelers and locals alike, giving back to the communities visited.
How We Do It
Our business revolves around people: travelers, locals and the team that brings them together. This is how we offer inspiring and memorable experiences:
Tour Creators
Our team of creators works closely with local communities, activity providers, and experiences to help them tell their stories to travelers. This way, tourism can be a powerful ally for those communities and locally run businesses to grow and support the lives of their people and families for the better.
Why we do this
We believe that travel has the power to transform lives. Our experiences facilitate meaningful interactions between travellers, locals and nature. Travellers become inspired, locals empowered which in turn helps communities and local businesses thrive.
Reviews
Write a review for ""
1 Irish Experience Tours Programs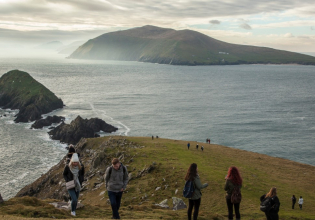 Destinations

Ireland

Travel Styles:

Tours and Travel, Active and Outdoor, Bicycle Tours, Hiking,...

See More

Operator
From
$
2009
Duration

6 days