Journey Cambodia was started by experienced team of local travel arrangement experts and the company is fully registered under the Cambodia Ministry of Tourism. Being locals themselves, the team is highly passionate about their homeland and they want travels to experience the best of Cambodia. They also respect the local culture, heritage and environment and practice low impact tourism. They have carefully crafted itineraries that will create a lasting impression on the traveler.
Through Journey Cambodia, travelers will be able to explore some of the best destinations in Cambodia. Travelers will be taken in a journey to the capital Phnom Penh and its tragic history, the countryside and cities, the iconic temples complex of Angkor and jungle covered Ta Prohm and other temples of Khmer empire, a beautiful cruise in Tonle Sap Heritage Lake. They will also get to enjoy delicious meals and view glorious sunsets. The company also cater to tailor made and private tours.
Get tips from past travelers on things to do in Cambodia. You can read Journey Cambodia Reviews as well as write one yourself on TravellersQuest.
Reviews
Write a review for ""
1 Journey Cambodia Programs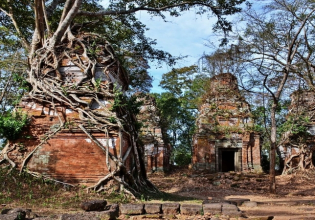 Destinations

Cambodia

Age Range

1 + Years

Travel Styles:

Adventure and Sports Activities, Active and Outdoor, Adventu...

See More

Operator