Khaolak Vista Tours and Travel
Khaolak Vista Tours and Travel is a tour operator based in Phang Nga, Thailand. The company aims to show travelers the rich diversity of the country, from its crystal-clear waters, spectacular beaches, and lush tropical jungles to the rich culture, heritage and hospitality of the local people. They work hard to help travelers achieve their dream holiday and ensures utmost enjoyment and comfort for travelers during their entire trip.
Khaolak Vista Tours and Travel offers a comprehensive range of tour programs in the country. They operate their tours in Khaolak area, Khaosok National park, Phang Nga Bay Nation Park and Province and of course, in Phuket. They also provide snorkeling trips. Their tour programs cater to solo travelers as well as families and large groups, and they aid with vehicle charters and transfers. They also offer fully customized and private tours and are always ready to meet traveler's desires and interests. They maintain a high quality service and are passionate about creating happy memories for their customers.
Are you looking for an exciting vacation in Thailand? Get help from past travelers by reading Khaolak Vista Tours and Travel Reviews and also share about your trip on TravellersQuest after your trip.
Reviews
Click here to write a review for Khaolak Vista Tours and Travel or select program to write a review for specific program.
Write a review for ""
2 Khaolak Vista Tours and Travel Programs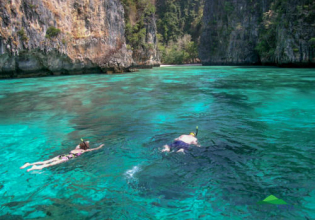 Destinations

Thailand

Travel Styles:

Active and Outdoor, Adventure, Snorkeling, Swimming, Adventu...

See More

Operator
Destinations

Australia, United Kingdom, Germany

Travel Styles:

Active and Outdoor, Cultural, Religious & Historic sites, Lo...

See More

Operator