MC Tours is a full-service tour operator with offices in San Pedro Sula, Copán and Roatan Island. We specialize in Northern Central America comprehensive packaged Tours throughout the region comprised by Honduras, guatemala, Belize, El Salvador and Nicaragua, we also have trusted business partners in Costa Rica and Panama to extend our offer to the whole Central America region. With over 25 years of substantial experience providing to important wholesalers and travel companies from all over the world, we have fused an excellent knowledge base with unique and exciting tour packages and exceptional customer service.
As pioneers in Roatán Island and mainland Honduras after more than a decade catering services to small, medium and large cruise ships arriving to Honduras ports, our Shore Excursions operation has proven to be a solid one, with assets and personnel prepared to properly serve this selected industry segment. We are members of the FCCA, and we work with all standards, accreditation and insurance demanded by the cruise industry.
MC Tours is staffed by an experienced group of tour operating professionals and well-trained personnel. We cater our full services to groups and individuals, handling all the necessary logistics to meet all needs as well as covering any unforeseen event. By partnering with well-known service providers in each destination, and working with the biggest first class motor coach fleet in the country, MC Tours offers its customers the best and most relaxing all-around Honduran and the region tour experience.
Our expertise, knowledge and diligent customer service from our executives and staff will provide you with first-class quality, a fair price and superb service unlike any other in Honduras. Come and experience the beauty of Honduras, Guatemala, El Salvador, Nicaragua and Belize with MC Tours and enjoy a most unforgettable Centralamerican experience.
Reviews
Write a review for ""
1 MC Tours Centroamerica Programs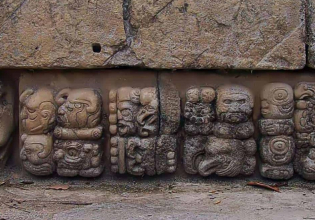 Destinations

Honduras

Travel Styles:

Tours and Travel, Art and Architecture, Cultural, Religious...

See More

Operator