Nepal Himalayas Trekking Pvt. Ltd
Nepal Himalayas Trekking is an excellent and most demanding local leading trekking company of Nepal. This trekking agency situated in the heart zone of tourists called Amrit Marg Thamel, Kathmandu Nepal. Since 2013, Nepal Himalayas Trekking operating many kinds of adventure and non adventure activities in Nepal, Tibet & Bhutan. We have many offer cost for different kinds of treks and tours in the Nepal. Let's hold your any upcoming trips with Nepal Himalayas Trekking company in Nepal.
Read 2 Reviews
Click here to write a review for Nepal Himalayas Trekking Pvt. Ltd or select program to write a review for specific program.
Write a review for ""
Incredible Everest base camp Helicopter Tour

We are going to say thats lot to this trustworthy travel company. From where we did our fabulous Everest base camp helicopter tour in September, 2022. We would like to say for everyone please if you have planned to travel to Nepal and then don't forget to book with this great company.

How this program can be improved?

You are perfect. Although if there is good weather will be fantastic

Nepal Himalayas Trekking Pvt. Ltd

Dear Jan,
Thank you very much for your great feedback. Your review make us more confident to keep our tourism industry.
2 Nepal Himalayas Trekking Pvt. Ltd Programs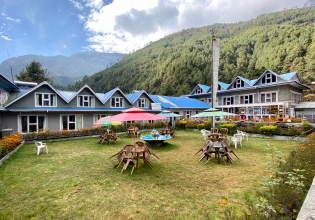 Destinations

Nepal

STARTS/ ENDS IN

Kathmandu / Kathmandu

Age Range

9 / 80 Years

Travel Styles:

Active and Outdoor, Adventure, Hiking, Trekking, City Sights...

See More

Operator
From
$
1570
Duration

14 days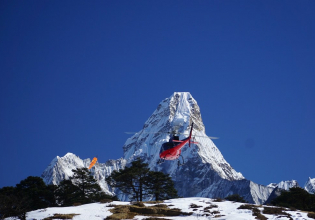 Destinations

Nepal

STARTS/ ENDS IN

Kathmandu / Kathmandu

Age Range

4 / 85 Years

Travel Styles:

Active and Outdoor, Adventure, City Sightseeing, Countryside...

See More

Operator
From
$
1100
Duration

1 day