Nepal Trekking Routes Pvt. Ltd.
Nepal Trekking Routes Pvt. Ltd. was registered in 2013 as a trekking company with the Department of Tourism and Department of Company Registration. It is a licensed trekking agency with the permission to operate trekking and tourism activities in any part of Nepal.
With head office located in Kathmandu, Nepal Trekking Routes team is headed by Mr. Shailesh Pokharel, who has over a decade-long experience working as a Trekking Guide in the Himalayas. He has provided his unique expertise to clients from North America, Europe, South East Asia, Pacific, Africa and South America. Now, under his guidance, a team of highly experienced trekking guides have joined forces to start Nepal Trekking Routes Pvt. Ltd.
Unlike other mushrooming trekking agencies in Nepal, Nepal Trekking Routes believes in showcasing Nepal in a much more intimate and personalized way. We believe in offering personalized services at competitive prices. There will be no compromise on the level and quality of services we offer and the hospitality will remain the same for each of our client.
Nepal Trekking Routes is an active member of Trekking Agencies' Association of Nepal (TAAN), Nepal Tourism Board, Kathmandu Environmental Education Project (KEEP), Village Tourism Promotion Forum Nepal (VIT OF-Nepal) and NMA (Nepal Mountaineering Association).
Reviews
Click here to write a review for Nepal Trekking Routes Pvt. Ltd. or select program to write a review for specific program.
Write a review for ""
3 Nepal Trekking Routes Pvt. Ltd. Programs
Destinations

Nepal

STARTS/ ENDS IN

Kathmandu / Kathmandu

Age Range

13 / 65 Years

Travel Styles:

Adventure, Climbing, Hiking, Trekking, Local Culture, Walkin...

See More

Operator
From
$
1435
$
1360
Duration

12 days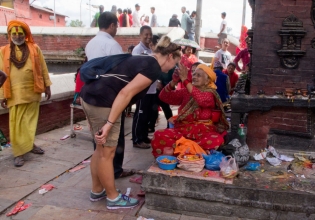 Destinations

Nepal

STARTS/ ENDS IN

Kathmandu / Kathmandu

Age Range

15 / 75 Years

Travel Styles:

Adventure and Sports Activities, Active and Outdoor, Bicycle...

See More

Operator
From
$
2255
Duration

11 days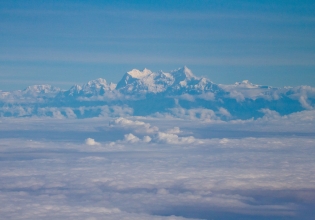 Destinations

Nepal

STARTS/ ENDS IN

Kathmandu / Kathmandu

Age Range

15 / 65 Years

Travel Styles:

Adventure and Sports Activities, Active and Outdoor, Adventu...

See More

Operator
From
$
1600
Duration

17 days