About
NEW HOPE International Volunteer is a non-profit 501 (c) 3 organization that empowers disadvantaged communities with sustainable and meaningful volunteer programs. NEW HOPE International Volunteer offer unique, highly flexible, safe and very affordable programs in over 17 countries of Asia, Africa and Latin America.
Each year, many volunteers of all ages enroll in NEW HOPE International Volunteer's programs and set out on an unforgettable journey that will empower them and give them insight into how lives in other parts of the world are lived. Through our volunteer program, our volunteers will have the opportunity to give back to local communities where you will live, immerse in local culture and make local friends. Your contribution will have a lasting impact.
Our Mission:
The mission of NEW HOPE Volunteers is to offer a rewarding volunteer and humanitarian abroad experiences - enabling us to make a substantial contribution for all of humanity in its quest to make the world a better place.
Through our humanitarian programs, we aim to spread love and compassion worldwide while improving the lives of destitute children and less-fortunate communities. We at NEW HOPE also seek sustainable solutions in the fields of education, healthcare, conservation efforts and development issues through international volunteering.
Headquarters
United States
Reviews
Write a review for ""
1 New Hope Volunteers Programs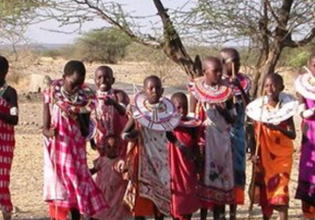 Destinations

Kenya

Age Range

18 + Years

Project Types:

HIV/AIDS, Others

Operator