Read 1 Reviews
Write a review for ""
Lifetime experiences

Everest Base Camp, where the journey is the reward

15 days of trekking in the Everest region, till the Everest Basecamp changed the journey of my life and my perspective which gave me different feelings and thoughts about my life. The whole trek from Lukla to Everest Basecamp became my life experience. I can't give enough credit and praise to OVERLAND TREK NEPAL for this amazing success of our trip. The journey itself was the reward while walking the views of the mountains around me were unbelievable, fabulous, and Historical, breathtaking, I don't have a word to say more about it. Overland Trek Nepal is representative of Gautam Dhakal who helped me to plan the entire trip in a flawless manner and he is able to touch my heart threw his support, the way he worked for us, and the way he talked. He is the very kind, most helpful guy ever I met.
All we worked with was absolutely amazing! Even before we arrived in Nepal Mr. Gautam was incredibly supportive of coordinating this trip, Due to COVID-19, we had to postpone for a year so to fixe new dates I contacted Mr. Gautam with so many questions so many times as we were very interested to see beautiful Nepal and he was always prompt and professional in his responses on time. He always kept us updated with full guidelines of the new rules and processes through every step because of that once we arrived in Kathmandu everything was ready to go for the trek.
About our Trekking Guide Promise (DK) who has been an excellent guide and great friend during our entire trek. He is a very knowledgeable guide who knows all about paths, Mountains, Peaks, local culture, and Lifestyle and he had a very good relationship with all the hotel's owners, staff, and cafes which makes it very easy and comfortable for us. He is very good fluent in English and well known for how manages the group, while we walking, we had differences in the way that we walked like some are faster and some are slower but he managed his team so that all of us felt very comfortable to trek at their own speed. He made fulfilled our every need and expectation from this trip. also, he kept us laughing, and entertained during our trek through great stories, music, singing, and dancing and always well cared about food, sleeping room, and comfortable walk which made us always warm, safe, and comfortable feels. And also, all the porters were amazing very helpful, and kind.

Definitely I will plan for the next trek with OVERLAND TREK NEPAL and Pramis as our guide very soon and I would like to recommend contacting this company if anyone planning to go Nepal for any trekking and tour, that could be your wow moments with them.

Once Again thank you so much Mr. Gautam and Overland Team.

Overland Trek Nepal

Dear Sir,

Namaste and warm greetings from Overland Trek Nepal!!! Thank you so much for sharing your experience as a member of our tour group. We are glad that you have enjoyed your holiday with our arrangements of the best itinerary to cater to your want-to-do list of activities and the places/regions you like to visit while in Nepal. We are truly delighted that we were given the opportunity to be of service to you and we look forward to your next visit to Nepal to provide you and your friends with the best team put together for great and sustainable travel in the walk of the Himalaya.

Warm Regards from Overland Trek Nepal Team.....
4 Overland Trek Nepal Programs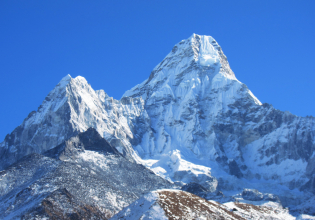 Destinations

Nepal

STARTS/ ENDS IN

kathmandu / kathmandu

Age Range

18 / 70 Years

Travel Styles:

Active and Outdoor, Trekking, Cultural, Religious & Historic...

See More

Operator
From
$
1709
Duration

11 days