Grab the Best deals for Honeymoon Tour Packages & Luxury Holidays Vacations, Taj Mahal Day Tour by Car, Taj Mahal Tour from Delhi, Same Day Agra trip by Train with Padma Holidays. Visit Our India Trip Plannner to get the right plan for your holiday in India.
Taj Mahal is first choice of every visitor of India, your India Tour is incomplete without a visit to Taj Mahal. It is one of the most famous buildings around the world which is visited by millions of tourists from across the world every year. Located in Agra, a city constituting the famous Golden Triangle India tour, the monument is a memorial of love full of myth and unparalleled beauty.
Reviews
Write a review for ""
1 Padma Holidays Programs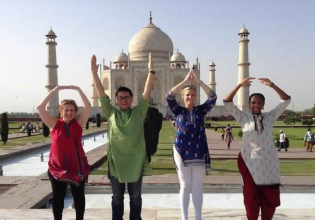 Destinations

India

Travel Styles:

Tours and Travel, Active and Outdoor, City Sightseeing, Cult...

See More

Operator
From
$
150
$
145
Duration

1 day