About
PERU LUZ DE ESPERANZA is a private, .non-profit organization, which was founded in December 2006 and legally established in September 2007.
Our mission
The mission of PASPLE (Programa de ayuda social Peru Luz de Esperanza) is to improve the conditions of life of rural people by using volunteers 'abilities and talents. So, yet there is something of value to give a bit of your time to radically change the lives of these children and their families. Moreover, being a volunteer adds a lot to your personal and professional growth, immersing you in the Andean culture and giving you the opportunity to interact directly with the Andean people.
Volunteering in Peru Luz de Esperanza: You will use your individual skills and energy for to do a real difference in our Andean community
With the support of international volunteers, we teach children aged 3 - 14 and work with their families to assist with health care and social and economic improvement. 100% of any donations received are directly invested in education or community projects.
Reviews
Write a review for ""
1 Peru Luz Esperanza Programs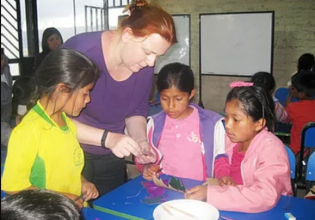 Destinations

Peru

Age Range

18 + Years

Project Types:

Teaching English, Medical and Healthcare, Construction and R...

See More

Operator