Radius Tours is one of Munich's longest-running English-language tour companies. We were founded in 1988 by Patrick Holder, a history graduate and former rugby player from Britain, and his wife Gaby, a native Münchnerin. We combine the perspectives of native English-speakers with the insights of native Bavarians.
Patrick set out our founding principles: to specialise in high-quality English-language tours at a reasonable price. No gimmicks — just integrity in what we do and respect for our customers. Tragically, Patrick is no longer with us. But his principles are. Gaby is now continuing with the same vision. We have been following those principles longer — and, we believe, better — than any other local company.
We pride ourselves on consistently setting standards for others to follow. We were the first to develop local tour concepts — such as the Dachau Memorial tour in English or the day trip to Salzburg from Munich — which are now standard practice for others. We were the first to develop a relationship with the Dachau Memorial Site to ensure that guides are properly trained to the highest degree. And we were the first to be endorsed by the Rick Steves guide book.
It is a matter of great pride to us that, as we continue into our third decade in business, we continue to set new measures of excellence and remain one of the most successful and most favourably reviewed tour operators in an increasingly crowded market.
Reviews
Write a review for ""
1 Radius Tours Programs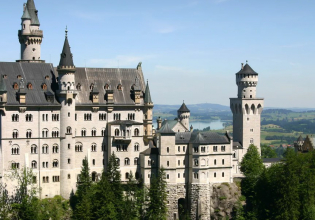 Destinations

Germany

Travel Styles:

Tours and Travel, Art and Architecture, Cultural, Religious...

See More

Operator