Real Lanka Holidays was established with the aim of becoming the ultimate traveling guide in Sri Lanka. They are established in the country and ensure a trouble-free experience for their clients by taking care of travelers every step of their Sri Lanka journey. They are committed to providing travelers with the most unique travel experience that will leave an unforgettable impact in their memories. They are also well partnered will travel service providers all over the country and provide a range of services like hotels, restaurant, transportation and special activities.
Real Lanka Holidays have a reliable and extremely efficient team who are well versed in authentic history and culture of the country. They prioritize customer's needs and personalize trips just the way travelers need by taking are of the minutest details. They are committed to the highest quality of services and provide trips that matches travelers' budget perfectly as well as provides them with tons of fun. The company has a well-maintained fleet of transportation and all tours are led by friendly and comprehensive guides with in-depth knowledge about all aspects of the tours they conduct.
Planning a trip to Sri Lanka? Make your vacation meaningful by learning from past travelers. Read Real Lanka Holidays Reviews on TravellersQuest and write one yourself to aid future travelers.
Reviews
Write a review for ""
1 Real Lanka Holidays Programs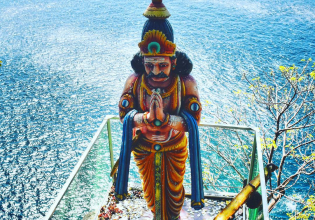 Destinations

Sri Lanka

STARTS/ ENDS IN

Colombo Airport / Colombo Airport

Age Range

1 / 100 Years

Travel Styles:

Others, Art and Architecture, City Sightseeing, Countryside...

See More

Operator
From
$
480
Duration

7 days