Rotate Ethiopian Tours are privately owned Tour operator & Travel company at Addis Ababa Ethiopia, formed by tourism experts.
We are experts on arranging & Organized tours Affordable price, Addis Ababa City Tours, Northern Ethiopia Historical Route Tours, Danakil depression tours, Omo vally Tribes Tours, Trekking mountains national parks, Festivals Tours of Epiphanies , Meskel, Photography Expedition tours to Suri Tribes. All kind of Tours.
Reviews
Write a review for ""
1 Rotate Ethiopian Tours Programs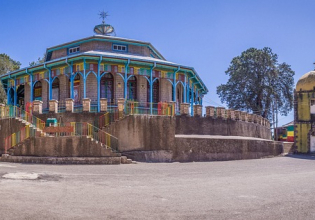 Destinations

Ethiopia

Travel Styles:

Sightseeing, Attractions, Culture & History, City Sightseein...

See More

Operator