Swoop Antarctica
Headquarters
United Kingdom
We help over 3,000 people a year organise incredible Antarctic​, Patagonian ​& Arctic ​experiences. Our ​single minded focus on ​these ​​three regions ​​means that ​w​e've got the ​specialist ​knowledge, relationships and experience to help you plan a trip that matches your dreams, budget and appetite for adventure.
In the complex and competitive market of Antarctic travel, Swoop Antarctica has risen to become one the top global agents thanks to our commitment to the destination and delivery of unparalleled value and expertise to our customers. We love Antarctica and we love helping others experience the White Continent.
We understand the importance of this long anticipated trip and how crucial it is to get it just right. We'll guide you throughout your Antarctic journey - from making the right choices when booking, to packing the correct clothing and equipment - offering sound, impartial advice and support at every stage.
Reviews
Write a review for ""
1 Swoop Antarctica Programs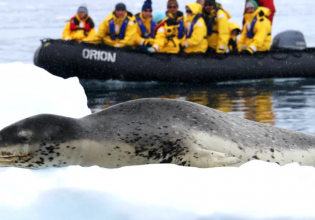 Destinations

South Georgia, Falkland Islands

Age Range

8 + Years

Travel Styles:

Tours and Travel, Active and Outdoor, Adventure, Multi-sport...

See More

Operator
From
$
16005
Duration

20 days