The Nepal Trekking Company (P) Ltd
The Nepal trekking company, we are an established company specialized in Tour, Trekking and Expedition business in
Nepal. We are offering best class services to our clients since 2013. We are desperate to prove the old Nepali proverb "Guests are Gods to us". If you have the wish to explore any nooks and corner of Nepal we are eager to fulfill your wish to the fullest. At the nepal trekking company, our main aim is to give all who travel with us a memorable and rewarding experience, and to share our knowledge of Nepal's natural and cultural heritage. As such, we will provide you a chance not only to see the Himalaya, but also to experience Nepali culture, history and religion up close. Our vision is to be the best travelling and trekking companion winning the trust of our guest by providing them the best service with our dedication, devoted approach and professionalism adapted since long years" .
We have been specializing in trekking, mountain expedition and various enthralling events in Nepal and the other adjacent Himalayan region of Tibet, India and Bhutan. We are a group of professionals working in this sector for a long period of time and eager to provide world class service at affordable prices. We also offer tailor-made itinerary for groups and individuals so that you can plan your trip according to your budget, interest and time. We emphasize in exploring with ease. Trekking and mountain expedition is a beautiful and challenging job. You might be a beginner trekker or regular one, we are sincere enough to make you feel the experience of your lifetime and enjoy your trek with an ease. With our experience in this sector and co-operation of our enthusiastic team member we assure you that the trip with us will be one of the memorable trips you have ever been on.
Reviews
Click here to write a review for The Nepal Trekking Company (P) Ltd or select program to write a review for specific program.
Write a review for ""
4 The Nepal Trekking Company (P) Ltd Programs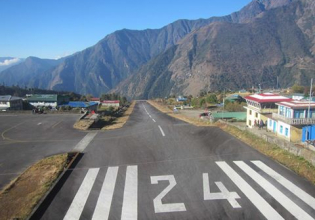 Destinations

Nepal

STARTS/ ENDS IN

Kathmandu / Kathmandu

Age Range

15 / 65 Years

Travel Styles:

Trekking, City Sightseeing

Operator
From
$
1510
Duration

15 days