Vagabond Tours was established in 2002; the brainchild of Rob Rankin, who had been travelling in Southern Africa with his wife, Amy.
While in Africa, Rob and Amy saw the safari and 'overland' tours that were so popular there. Amy and Rob realised that a similarly adventurous way of seeing Ireland would be a fantastic experience for visitors.
Ireland may not have the lions, elephants and deserts of Africa. But we boast great scenery and fascinating history. Plus a few wild creatures running loose. Just what you need for a good safari. This was an idea for an Ireland vacation tour unlike anything that currently existed.
The original VagaTron tour vehicle was a modified 1990 Land Rover Defender and it escorted hundreds of guests on their dream tours of Ireland.
Since 2002, Vagabond has grown steadily year-on-year. Our vehicles have changed a bit too! Our Ireland vacations have evolved and grown as we've learned more and more about our country, about everything that makes Ireland special.
In fact, we have developed such a diverse range of tours of Ireland that many of our guests come back for a second or third tour.
Reviews
Write a review for ""
1 Vagabond Tours Programs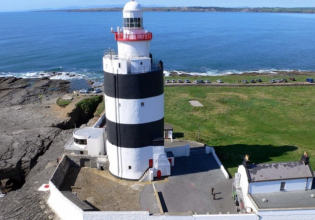 Destinations

Ireland

Travel Styles:

Tours and Travel, Art and Architecture, City Sightseeing, Co...

See More

Operator
From
$
1960
Duration

6 days