Viking was founded in 1997 with the purchase of four ships in Russia. In 2000, the company purchased Europe's KD River Cruises in order to grow its fleet, to leverage 40 years of river cruising experience and to acquire rights to prime docking locations in key European cities.
The company expanded into the American market in 2000, establishing a sales and marketing office in Los Angeles, California. Since then Viking has grown to be The World's Leading River Cruise Line, and with the launch of its ocean fleet, it has also become the leader in small ship ocean cruising.
In January 2022, Viking will launch new expedition voyages, sailing to Antarctica, the Arctic and North America's Great Lakes. Its first vessel, Viking Octantis, will embark on voyages to Antarctica and North America's Great Lakes starting in January 2022. A second expedition vessel, Viking Polaris, will debut in August 2022, sailing to Antarctica and the Arctic.
In August 2022, Viking will expand its destination-focused travel experiences with the launch of Mississippi River cruises. Its first custom vessel, Viking Mississippi, will sail voyages on the Lower and Upper Mississippi, between New Orleans and St. Paul.
With an operational office in Basel, Switzerland, Viking provides destination-focused itineraries designed for experienced travelers who have an interest in geography, culture and history. Each journey includes a shore excursion in every port, and an exclusive Viking Culture Curriculum program that provides deep immersion in the destination through performances of music and art, cooking demonstrations, informative port talks and carefully selected guest lecturers.
The company currently operates a fleet of more than 70 vessels, state-of-the-art ships that have received numerous accolades since their launch from industry experts and travelers alike. Viking was voted the #1 River Cruise Line by Condé Nast Traveler in their 2020 Readers' Choice Awards, and for the fifth year in a row, has been named the #1 Ocean Cruise Line* by Travel + Leisure readers in the World's Best Awards 2020.
Reviews
Write a review for ""
1 Viking Programs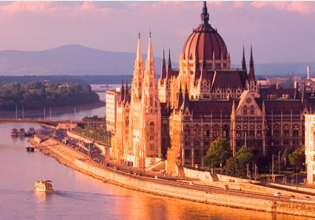 From
$
2009
Duration

8 days