About
Vision Africa Wildlife is dedicated to preservation and conservation of African Wildlife through practical solutions, education and awareness.
Vision Africa Wildlife was started in 1999 to find solutions to different wildlife/human conflicts. We have pioneered many new projects which have been very successful in solving a number of different problems in wildlife conservation. These include Predator capture and relocations from rural farms to game reserves and many different predator introductions to new reserves. We have created projects which conserved cheetah, hyenas, leopards, lions and rhinos to name a few!
As our work progressed and we dealt with new challenges we realised that conservation must also include social work within our local communities. Many of these communities are rural and under privileged. Our work now includes the local communities in the areas we work in as we work to improve the lives of many people in these communities. This has become very important in our efforts to conserve wildlife in these areas and helps us to achieve a human/wildlife balance to ensure the long-term survival of our conservation projects.
Headquarters
South Africa
Reviews
Write a review for ""
1 Vision Africa Programs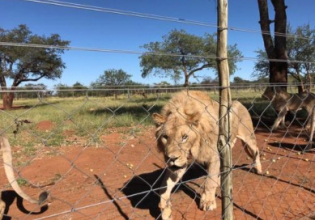 Destinations

South Africa

Age Range

18 + Years

Project Types:

Wildlife and Animal Care

Operator