Baraka is an NGO founded by Martin Male in 2017. Artistically talented but socially disadvantaged children and youth are trained in the traditional arts of Uganda by former beneficiaries.
Baraka is comprised of children and youth aged 5-25 from various backgrounds who have been given an opportunity to adventure in life. Connecting all children of God as Brothers and sisters and restoration of our diverse cultures through the celebration of music, dance, drumming, drama and other forms of art. Baraka provides a platform for children and young people in difficult circumstances to discover and develop their potential thereby becoming change agents and the true leaders of today and tomorrow. Through the inspiration of founder Martin Male, the Organization has been able to rehabilitate vulnerable children and youth, given them a sense of belonging, home and hope for the future.
Reviews
Write a review for ""
1 Baraka Programs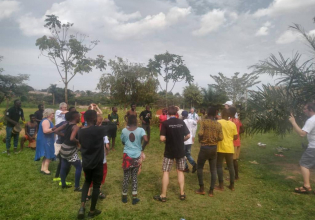 From
$
11
$
310
Duration

2 - 16 Weeks