China Highlights is a well-established tour company in China founded by Victor who had been working as a tour guide but was frustrated with the inflexibility of tours. He wanted to show travelers the best of China and started China Highlights to achieve this goal. The company specializes in providing fully customized and innovative tours in China that will help you discover China your way, according to your interests and at your own pace.
Throughout the years, China Highlights has carefully explored the best destinations and experiences in China and has furthermore selected knowledgeable guides and drivers to take tourists on trips. You can also choose from their creative pre-designed itineraries. You can participate in their Sightseeing Tours, Family Tours, Panda Tours, Tibet Tours, Hassle-free visa tours and New China Tours. These tours will provide you with an amazing journey in China. You will discover the blissful countryside, scenic landscapes, hike to the Great Wall, witness the life sized Terracotta Warriors, ride a high-speed train ride, interact with giant pandas, relax on a cruise, enjoy delicious cuisines and immerse in China's ancient traditions.
Are you planning on taking up a trip to China and exploring its unique culture with China Highlights? You can learn about the company by reading China Highlights Tour Reviews and also share your own experiences on TravellersQuest.
Reviews
Write a review for ""
1 China Highlights Tour Programs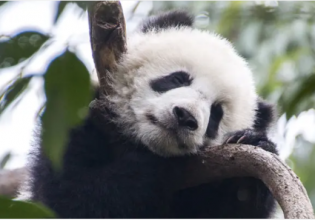 Destinations

China

Age Range

2 + Years

Travel Styles:

Active and Outdoor, Nature and Bush Walks, Wildlife

Operator
From
$
1009
Duration

2 days