Standing on over 22 years safari experience of offering and giving a truly memorable experience of Africa's unspoiled wilderness at its most breath-taking. We have endeavored to offer a handpicked selection of not only competitively priced but also top-class lodges, tented camps, beach resorts, home stays and exclusive hotels within Kenya, Uganda Tanzania and Zanzibar.
We are firmly commitment towards responsible travel, eco-tourism and deliberately created something different from other investors in the industry. Our safaris & tours reflect the deep concern we share with others within the worldwide community who realize we all have a deep and vital responsibility in maintaining and where possible actually improving the environment in which we live.
Safaris & Tours
We have designed a selection of tours by road and air featuring all the major National Parks and Reserves throughout the region and dedicated to exploring new routes with a wide selection of tours operating throughout the week thus making it easy for you to plan a safari according to your preference and time available to you tailor made to explore the whole country by offering special itineraries of your choice.
The choice is yours, from the familiar National Parks and Reserves to the more obscure and undiscovered wilderness areas. We ensure that all expectations are fulfilled, and that each safari leaves a special memory and a lasting impression. Hence the need to ask any question in your mind while booking your any of our Kenya safari itineraries and prices packages considering our friendly booking terms.
Reviews
Write a review for ""
5 Denhum Holidays Programs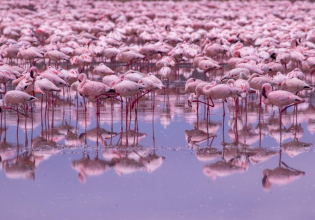 Destinations

Kenya

STARTS/ ENDS IN

Nairobi / Nairobi

Age Range

2 / 80 Years

Travel Styles:

Adventure, Bicycle Tours, Hiking, Jeep & 4WD, Culture Shows...

See More

Operator
From
$
3006
$
2087
Duration

7 days