About
EcoDecision its an organization operating in South America in Southeastern Peru. One of the places with the most biodiversity in the Amazon. Close to Puerto Maldonado, the Capital of the Madre de Dios region. Is a strategic site for conservation thanks to its proximity to the national natural protected areas: the Tambopata National Reserve and the Parque Bahuaja Sonene. It is here, in the Tambopata National Reserve buffer zone, that our association concentrates its efforts in order to contribute to conserving biological diversity, developing knowledge and sustainable use of the rainforest. EcoDecision manages two conservation concessions granted by the Peruvian State. A total of 1739 Ha. The association has a series of objectives for a responsible management of these conservation areas.
Volunteering with us will help us achieve these objectives. We are a small organization that needs the support of volunteers to carry out our conservation projects. Volunteers are the fundamental pillar for the daily tasks of the organization, in addition to the main source of funding, since we do not have financial support from institutions or large international organizations. We seek to generate unique experiences, by volunteering in Peru rainforest as an alternative tourism that generates knowledge, awareness and also directly supports the conservation of the environment.
Our Objectives:
Conserve fauna and flora biodiversity in this area of the Amazon.
Contribute to scientific research with the objective of acquiring a better knowledge of the area and helping define conservation priorities.
Generate unique experiences in the amazon for our volunteers
Develop a responsible exploitation of all natural resources.
Develop models for agriculture and ecotourism that won't be harmful to biological diversity.
Contribute to the local and global efforts in environmental education through the organization of pedagogical trips, summer courses, and professional workshops.
Reviews
Write a review for ""
1 Eco Decision Programs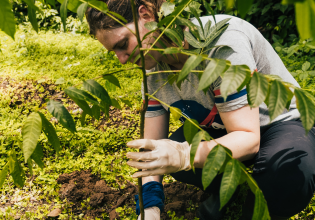 Destinations

Peru

Age Range

18 + Years

Project Types:

Environmental Conservation, Others

Operator