Ecuador Volunteer Foundation (EVF)
Ecuador Volunteer Foundation (EVF) stands for action, support, development, empowerment, education, entrepreneurship, change and transformation for the communities and their environment. We are an organization that is constantly on the move, exploring new places, working with local people and identifying their real needs, to create real solutions.
EVF is a non-governmental organization created to offer programs and services related to the area of ​​volunteering , in search of the preservation of the environment, development and empowerment of rural communities, strengthening of equality and education, through the dissemination of the service as the axis of public diplomacy. Our purpose is directed in 3 axes:
Recruit - Train - Support:
Recruit, train, and support volunteers and projects for their service task in Ecuador.
Recruit citizens around the world, reaching schools, universities, colleges and community groups to do volunteer service in Ecuador.
Prepare and support volunteers through planning, teamwork, meeting goals, cultural orientations, safety guides, support in language teaching, oriented towards cultural immersion with continuous monitoring.
Place volunteers in legitimate projects that meet their expectations and interests.
Project Implementation:
Work with marginalized communities in Ecuador to design and implement service projects in environmental, community and educational areas.
Train and certify project coordinators to ensure that they are well trained in managing volunteers.
Collaborate with community members to plan, structure, execute and control a high quality of service in projects, with development as the final goal
Prepare and review projects continuously to ensure that their effectiveness and sustainability based on community needs are guided by best performance practices.
Public Diplomacy:
Promote public diplomacy and a global community through service
Help volunteers to develop understanding, knowledge, and appreciation through guided reflection and engagement in order to make connections across differences in nationality, culture, and language.
Promote global empathy, solidarity, and an ideology of service through international volunteering and cross-cultural exposure.
Reviews
Click here to write a review for Ecuador Volunteer Foundation (EVF) or select program to write a review for specific program.
Write a review for ""
1 Ecuador Volunteer Foundation (EVF) Programs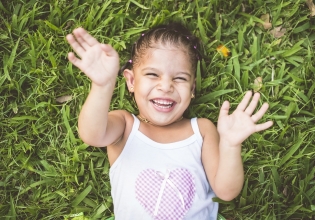 Destinations

Ecuador

Age Range

14 + Years

Project Types:

Orphanage and Childcare, Teaching English, Youth Development

Operator