EMH Tours & Travel Group Co., Ltd was founded in 2014 by a group of experienced and knowledgeable guides. The mission and vision of the company is to ensure their customers have the happiest, relaxing and enriching Myanmar tour experience at an affordable price. EMH is well-known for presenting best value for money, unparalleled in-country support, secure payment process and numerous encouraging reviews from past customer. The company is registered with the name "EMH Tours & Travel Group Co., Ltd" and achieved tour operating license numbered Kha-3789.
EMH Tours & Travel provides the best value for money responsible travels across Myanmar and other Southeast Asian countries. With a team of legendry guides, EMPH offers small group tours, private tours, trekking tours, cultural, heritage and nature tours. The trips offered by the company have special four features including connecting with the locals, meeting like-minded people, having amazing guides and protecting the communities and wildlife.
Read EMH Tours & Travel Group Reviews on TravellersQuest to find out what fellow travelers think of the company and leave a review if you have joined one of their travel programs.
Reviews
Write a review for ""
1 EMH Tours & Travel Group Programs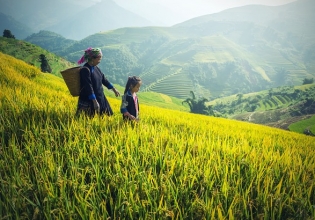 Destinations

Myanmar

Age Range

12 / 90 Years

Travel Styles:

Adventure and Sports Activities, Adventure, City Sightseeing...

See More

Operator
From
$
986
Duration

9 days