Himalayan Foundation Nepal (HFN)
About
Himalayan Foundation Nepal (HFN) is an officially registered non-government organization associated with the Social Welfare Council of Nepal. Himalayan Foundation Nepal started helping orphaned, Street, and community children in Kathmandu in 2007, providing food, support and shelter. Many children have had traumatic and tragic experiences as a result of the loss of their parents, much of which was due to the 10 year political war in Nepal and subsequent earthquake in 2015. Since we have been open, we have managed to more than triple the amount of orphans in our care and plan to help many more, as Nepal is still a very underdeveloped country with many well below the poverty line.
We believe that all orphaned children deserve a loving home, hope and opportunity. HFN has expanded it's efforts by sponsoring the education of the children, helping women in the local community as well as offering a large variety of volunteer programs that provide essential support to these communities. Volunteers are given the opportunity to use their skills, to enhances the lives of children and communities. Let's work together and help make a lasting difference in the lives of those who need it most!
Volunteer Opportunities
Volunteer work in Orphanage program
Teaching English Program
Street Children Program
Church Mission Program
Office Administration programs
Summer Volunteer Program Project
Free volunteer program
Cultural Exchange Volunteer Program
Christian Volunteering Program
Reviews
Click here to write a review for Himalayan Foundation Nepal (HFN) or select program to write a review for specific program.
Write a review for ""
1 Himalayan Foundation Nepal (HFN) Programs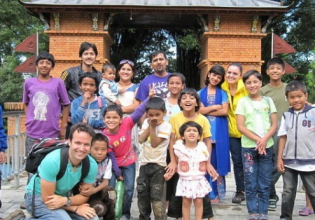 Destinations

Nepal

Age Range

18 + Years

Project Types:

Orphanage and Childcare, Teaching English, Youth Development

Operator