About
Idex started our volunteering programs in the year 2000 and have been working on excelling in volunteering programs since then. Over 19,000 people from more than 35 countries around the world have come to volunteer with Idex. Through these years, we have developed systems and techniques that allow people who want to volunteer in another country safely and effectively. What is incredible about our story is how two diverse things, such as tourism and social work, be combined, creating abundance for volunteers and communities in the process.
Idex volunteer programs will benefit volunteers in a number of ways such as:
Builds supreme confidence and brings changes to your own life
Helps you develop appreciation for other ways of thinking and living
Makes you learn new skills and apply your current skills
Teaches you about new cultures, languages and habits
Generates appreciation for living with lesser resources and still be contented
Teaches you to travel on your own within a safety net
Develops patience and a sense of satisfaction
Increases your social and interpersonal skills
Gives you renewed creativity, motivation and vision
Helps you make a difference in others' lives (a very cool thing to do)
Develops gratitude for what you already have by working with those who have a lot less
Sharpens your problem solving skills
Headquarters
United Kingdom
Reviews
Write a review for ""
1 Idex Programs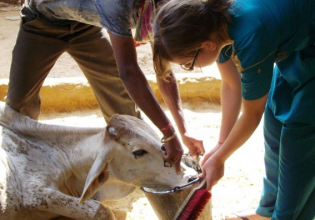 Destinations

India

Age Range

18 + Years

Project Types:

Wildlife and Animal Care

Operator