About
Inspire Volunteer provides career break volunteering across 7 destinations around the world. Alongside our own charity, we partner with grassroots organisations to provide sustainable programs focusing across Education, health, Women's Empowerment and various other specialist projects. Our knowledgable UK team provide all the help and guidance to planning your career break as well as listening to you and ensuring your skills are matched to the right project.
At Inspire, our mission and goal is to change the lives of those who live in the communities where we work. The most important thing to consider when planning and researching your career break, is to make sure your skills will be utilised in the most effective way possible. Although there are many organisations offering great projects, we truly believe that our process in ensure that volunteers skills are matched to the right program and our management of all our projects at a grassroots level, means you'll be in a position to get as much out of your program as those whom you are helping.
By having our own charity, The FutureSense Foundation, we are able to offer sustainable programs which are run entirely by ourselves and our charity. We do not work with any third parties and can therefore guarantee responsible programs and projects developed by our own teams on the ground and at home.
Having been around for over 10 years we know that volunteers are key to the success of both Inspire and our charities goals. Although matching your skills to a project is an integral part of ensuring our volunteers are prepared correctly, we also have a fantastic team in the UK and in each of our destinations who are able to prepare you for your time abroad. We will talk to you in depth about the destination, the challenges you might face and even the logistics of taking your first steps on a career break.
Headquarters
United Kingdom
Reviews
Write a review for ""
1 Inspire Volunteering Programs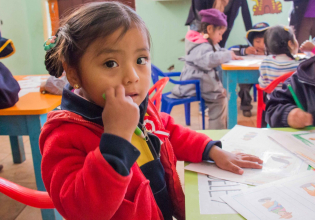 Destinations

Peru

Age Range

18 + Years

Project Types:

Teaching English, Education

Operator